Beijing is about to get its own three-round 9-a-side football league. The initiative is a direct result of increased player numbers on the Beiing Bombers' roster and enthusiasm for more matches. For the tournament, the Beijing Bombers[*1] will split into the Santa Fe Saints, AZ China ChaoYang Cats and DongCheng Demons. These teams aren't a replacement of the Bombers, who will continue to play their own matches throughout the year.

The Saints are sponsored by Santa Fe Relocation Services[*2] , and the core player recruitment area is the SanLitun & Embassy district of Beijing. The AZ China ChaoYang Cats are sponsored by consultancy firm, AZ China[*3] and represent the east side of Beijing, ChaoYang district. Most players living east of the second ring road were automatically zoned to the Cats. DongCheng represent the more central and western Beijing districts.

If it proves successful, a follow up tournament will be held later in the year.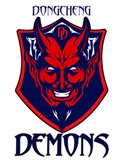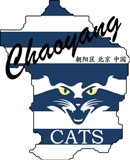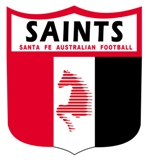 Competition Aims:

-Encourage competitiveness
-Recruit new players and have a greater pool of regular players
-Have regular competition for the growing number of footballers in Beijing
-Fill the void of not having many visiting teams or 'big' matches played in Northern China in 2009
-Better prepare for and identify talent for the Beijing Bombers', China Reds' (expat) and China Red Demons' (local) upcoming matches and tours
-Encourage more community involvement from Australian Football fans in Beijing
-Greater coverage and exposure of Australian Football in China
-Promote modified Australian Football as an option for a fun weekend activity

Fixture:

Austcham[*4] BAFL 9-a-side Spring League
Round 1: Saturday 23 May
Santa Fe Saints v Cats
Santa Fe Saints v Demons
Round 3: Saturday 13 June
AZ China ChaoYang Cats v Demons
AZ China ChaoYang Cats v Saints
Round 3: Saturday 27 June
DongCheng Demons v Saints
DongCheng Demons v Cats