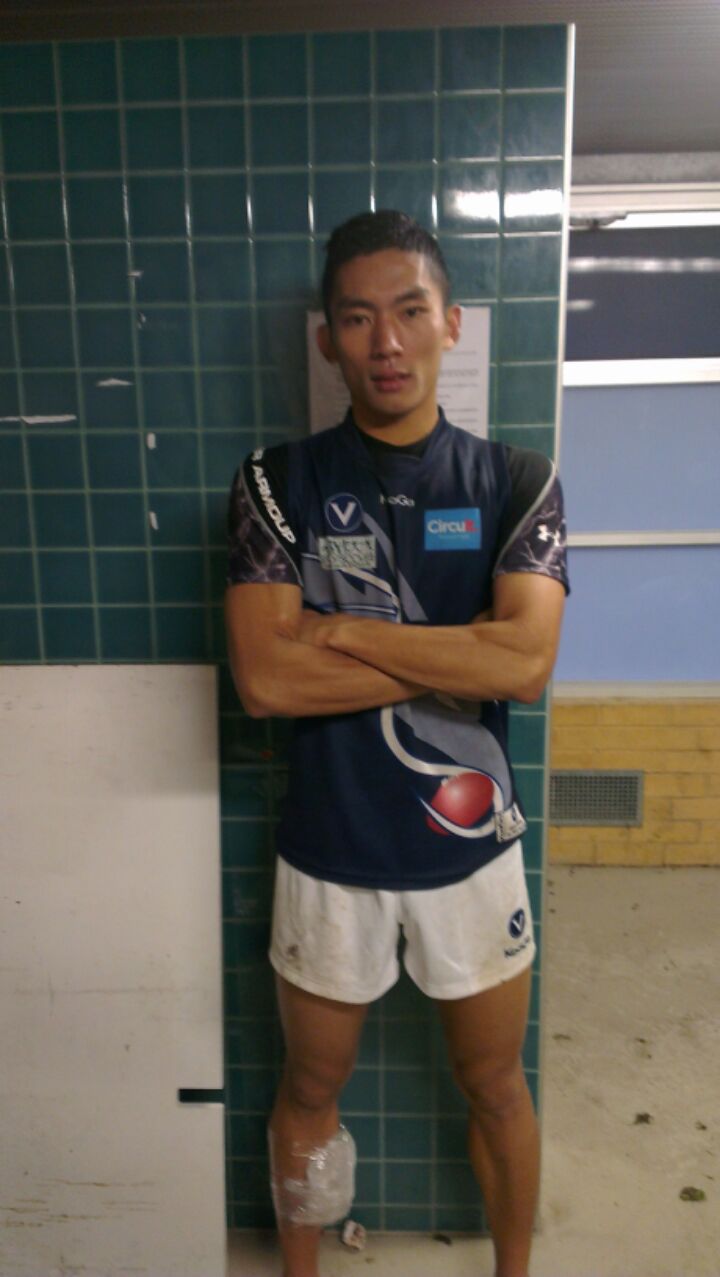 "Power Invests in China" Port Adelaide Power has this week signed its first Chinese born recruit, Team China captain Chen Shaoliang, 23, on an International Scholarship for the club's academy at Alberton, South Australia.
Chen Shaoliang arrived on Tuesday 15th March, to join the Port Adelaide Magpies (Port Adelaide Powers' reserves side that plays in the SANFL) and is expected to be selected to play in the next couple of months.
He joins Croatian International, Josip Habljak (at Sturt) in attempting to break in to footy at SANFL level in season 2016. Ultimately he hopes to become an AFL listed rookie. He expects to become a trailblazer in the untapped Chinese market while playing football in the SANFL and studying English at UniSA in Adelaide.
He is quoted as saying "Now that I'm here, China's Australian Rules footballers will look out for me on TV and search on the internet." "I'm not sure what I can achieve just yet. First, I need to get stronger, work on my skills and earn the trust of my team-mates. But I am very excited that I can follow my dream here at Port Adelaide."
Port Adelaide chief executive Keith Thomas said the club was looking beyond sponsorship deals and a long planned preseason game to more emphasis on game development and player recruitment.

"Until now, I've not seen our China strategy as a talent identification play" Thomas said, "But every time I go to China and see Chinese kids playing Australian Rules football with real enthusiasm and love of the game, I ask, 'why not'?"
From Chaozhou in South China, a forward with an impressive scoring record with Guangzhou Scorpions in the South China League (played at 12-a-side) and Guangdong AFL (played at 9-a-side), Chen Shaoliang said "From the first time I played footy I loved it .... it is more passionate, it has more team work and demands more skills than other sports." "I really do love it. And I do hope to one day play AFL. That would be unbelievable."
Just to become a regular player for the Port Magpies would be a huge boost for China's fledgling but growing Australian Rules football leagues and competitions, to make it into the AFL it would be truly unbelievable and the value to international footy, immeasurable.
"GO! YOU CHINA DRAGON!"
More of this story and images at "The Advertiser"