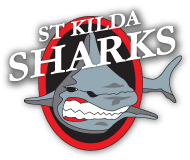 St Kilda Sharks spearhead Moana Hope reached the 100 game milestone against Seaford in the Victorian Women's Football League on Sunday. Hope, who has recently been announced as one of the marquee players for Collingwood in next year's AFL national womens league has New Zealand heritage. Her family and friends rewarded her milestone with a performance of the Haka in the post-match.
See the video below.
Hope kicked five goals for the match to take her season tally to 104. The St Kilda Sharks finished the day 17.16 (118) to Seaford's 5.5 (35).