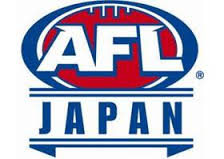 As previously reported, a key initiative for Japanese football is underway with the touring Japan University Warriors visiting Australia.

The Japan University Warriors team is touring Melbourne and played the first of two tour matches against the Keysborough FC Thirds on Sunday at Keysborough Reserve.

The game turned out to be a thriller with the Warriors victorious by just one point.

Japan Warriors 2.2 5.5 7.5 11.5(71)
Keysborough Thirds 3.5 4.7 9.9. 10.10 (70)

Goal Kickers for the Warriors: K.Nakagawa 3 , T.Karaki 2 , J.Fujita , Y.Yamaji , J.Ito , R.Tokutake , H.Otake , S.Mukodaka




The second match in the Warriors tour is to be played on Thursday 1st September against Sandown FC thirds at Edinburgh Reserve.

The Warriors tour is designed to give all the players some experience playing full field 18-a-side footy in preparation for International Cup 2017 next August.