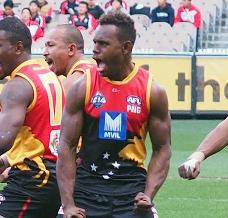 An excellent footy development opportunity is available in Port Moresby, PNG.
* Combine 2 things you have experience in - AFL and running a business operation

* Support the local staff in efficient and effective reporting, stakeholder relationships, finance and business processes

Advertisement Code 10534761
Sector Management/Admin/HR
Duration - 12 months
Application Close Date - Nov. 21, 2016
Country Papua New Guinea
More details here - https://avid.avi.org.au/opportunities/10534761/[*2]
Contact
For enquiries, contact Ann Ray on aray@avi.org.au or +61 3 9279 1707. All applications must be submitted online.