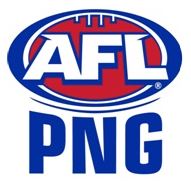 The following is a story from EMTV[*1] in PNG.  It details the great work being done by AFL PNG staff along with development officers from Australia as they conducted coaching clinics this week in Port Moresby.    
[youtube:iwEWQ1suKEY]
The coaching accreditation session followed on from a very successful AFL PNG staff conference which was held on the previous two days in Port Moresby.  
Today it was the turn of the footy community in Lae to attend the AFL Level 1 coaches accreditation which included a number of aspiring female coaches.
You can read more and see plenty of great photos of the events at the AFL PNG Facebook page[*2] .