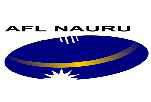 Round 4 kicked off on Saturday with the Magpies unbeaten run ended by the previously winless Kangaroos. On Sunday the Hawks and Dogs ended their clash with scores level and the Hawks wishing they had kicked a little straighter. For all the details read on.
BOMBERS TOO STRONG FOR THE CATS
A
strong start from the Bombers kicking 6 straight goals in the first quarter to set up their win. Kaison Tatum was in devastating form in the first quarter taking strong contested marks and kicking 3 majors. Tango Hubert continued his recent good form for the Bombers competing strongly in the forwards, both in the air and on the ground. To the Cats credit they fought back hard after their slow start and kept close to the Bombers eventually going down by 22 points.
Trent Depaune was solid all day with 16 disposals, 5 marks and 2 goals. Pilo Dagiaro and Shawn Kemp Maaki also contributed with 16 disposals each and kicking goals. But the
Bombers middle brigade led by Agir who had a
game high 23 disposals and 8 marks and German Grundler who collected 20 disposals and 2 marks, controlled the game maintaining the lead they had established in their 1
st quarter blitz. Tipung Kamtaura played mostly in the ruck and clearly won the battle of the rucks. Johnny Dagiaro and Daniel Daniel were also important for the Bombers, collecting 18
and 15 disposals respectively.
Mick Vorback was solid in defence with 15
disposals and 4 tackles. The Bombers now head to the last home away match next week in a top of the ladder clash against the Magpies, in what should be a classic encounter.
| | | |
| --- | --- | --- |
| BOMBERS | | |
| | | |
Goals
Bombers: Kaison Tatum 4,
Tango Hubert 4, Donia Deidenang, German Grundler, Johnny Dagiaro, Bremoki Maaki
Cats: Trent Depaune 2,
Shawn Kemp Maaki 2, Wilmos Deiye, Pilo Dagiaro, Sheik Daoe, Tiana Waidabu, Bismark Timothy
BEST
Bombers: Tipung Kamtaura, Agir Amwano, German Grundler, Kaison Tatum, Tango Hubert, Johnny Dagiaro Cats: Pilo Dagiaro, Sheen Garoa, Hess Tekai Fiolape, Shawn Kemp Maaki, Trent Depaune, Tiana Waidabu INJURIES –
Nil REPORTS – Bowe Bingham (Bombers) reported for high contact with elbow to the face of Uro Jeremiah (Cats). Decision Guilty, suspended for 1 match.
Umpires: David &
Nicholas
KANGAROOS HOP ALL OVER

THE MAGPIES IN UPSET WIN
If someone was to say that the Kangaroos will get up to win after trailing the undefeated Magpis by 5
goals in the last quarter, you would be excused to think that it was an April fools joke. But it was no joke. The Kangaroos awoke like a sleeping giant, kicking 8 goals in the last quarter to hop all over the Magpies and score an amazing win. Roos forward Joeson Kanimea caught fire in the last and was unstoppable. The Magpies

threw everything at him but he played like a man possessed taking 8 marks and kicking 5 goals in the last quarter to clinch the win.
Roo recruit Deamo Baguga provided great leadership for the Roos with his constant talking and encouragement of players. His quick long kicks into the Roos forward line enabled Joeson to be
isolated in one on one contests. Charles Dagiaro was at his damaging best picking up 24
disposals, 6 marks and kicking 1 goal. Comeback kid Marcus Paul Detenamo, played an important role chipping in with 3 goals.
As for
the Magpies, they would be dirty with their poor last quarter after having controlled the game for the first 3
quarters. Dave Mwaredaga with 23 disposals, Kenneth Oppenheimer 20 disposals, 9 marks and 2 goals, Mal Batsiua 20 disposals and 4 marks, Kazaam Baui 17 disposals and 10 marks, Bagewa Detudamo 17 disposals and 3 marks and Yoshi Harris with 15 disposals, 6 marks and 2 goals were their main contributors. Young defender Tama Jeremiah also played well in defence. But the day belonged to the rampaging Roos who caused the
upset of the season so far as they hopped all over the Magpies, in a
barnstorming finish. Great win!
| | |
| --- | --- |
| KANGAROOS | |
| MAGPIESGOALS | |
Kangaroos: Joeson Kanimea 5, Marcus Paul Detenamo 3, Bronco Deidenang, Kingson Akibwib, Charles Dagiaro, Deamo Baguga, Bronson Kepae, Jeluka Temaki
Magpies: Jayco Ageidu 3,
Kenneth Oppenheimer 2, Sankey Deluckner 2, Richmond Spanner 2, Yoshi Harris, Reed Dageago, Daiga Deireragea
BEST
Kangaroos: Deamo Baguga, Marcus Paul Detenamo, Charles Dagiaro, Joeson Kanimea, Jarmen Pole, Mikey Hiram
Magpies: Tama Jeremiah, Dave Mwaredaga, Mallinson Batsiua, Yoshi Harris, Bagewa Detudamo, Kenneth Oppenheimer
INJURIES – Nil Concussion
REPORTS – Richmond Spanner (Magpies) reported for striking Kingson Akibwib (Kangaroos). Decision Guilty, very low impact, 50 meter penalty issued, no further penalty.
Umpires: Nicholas & Jezza
HAWKS AND

DOGS IN A THRILLER
Few people would have given Hawks a
chance after their abysmal effort last week, but it was a different Hawks team that ran onto the field on Saturday to take on the Bulldogs. After an even 1
st quarter, the Hawks came out firing in the second kicking 5
goals to the Bulldogs 2. Issel Daniel led the way kicking 4 goals in the second. In the 2
nd half the Bulldogs hit back as the game tightened up. In the last quarter young Bulldogs forward Jarlik Agir kicked 3
goals as the Bulldogs pressed hard. But Issel Daniel stepped up again with crucial goals to wrestle back the lead. In the dying minutes with scores level, both teams went in hard to break the deadlock but time ran out.
Hawks young star Jeremiah Kam was again fantastic for the Hawks taking 5 intercept marks and collecting 18 disposals. Another young Hawk star Darnel Diema was also brilliant with game high 26 disposals, 4 marks and kicking a goal. The skillful Hawk Darby Rodiben picked 16 disposals and 2 marks while Ruckman Jencke Jeremiah won the ruck duel against Lennox Agege, picking up 17 disposals, 10 marks, 10 hit-outs and kicking a goal. For the Bulldogs, Renato Hubert played his best game for the season picking up 14 disposals, 6 marks and kicking a goal. Niga Haulangi was busy as usual with 20 possessions, 8 marks and 2 crucial spoils in defence. Dontello Moses was also important with 16 disposals and 8 marks.
| | | |
| --- | --- | --- |
| HAWKS | | |
| BULLDOGS | | |
Hawks: Issel Daniel 6, Jamie Tagamoun, Darnel Diema, Zackeanu Deidenang, Jencke Jeremiah
Bulldogs: Jarlik Agir 3, Snuka Adire 2, Bill Capelle 2, Elkojoe Agir, Aykers Daniel, Renato Hubert, Nanniten Temaki
BEST
Hawks: Jeremiah Kam, Darnel Diema, Ishmael Fritz, Jencke Jeremiah, Mumu Dowabobo, Wilkes Deiye Bulldogs: Renato Hubert, Kenzo Mobit, Elkojoe Agir, Aykers Daniel, Lennox Agege, Donatello Moses INJURIES – Nil REPORTS – lssel Daniel (Hawks) reported for rough play by charging Steven Kam (Bulldogs). Decision Guilty, warning issued, placed under umpire watch.
LEADING GOALKICKERS

Bronco Deidenang (Kangaroos)

(Round 4)

1

Total

17

Jamie Tagamoun (Hawks)

1

12

Khyde Menke (Bombers)

0

10

Richmond Spanner (Magpies)

2

9

Aykers Daniel (Bulldogs)

1

9

Yoshi Harris (Magpies)

1

9

Issel Daniel (Hawks)

6

8

Tango Hubert (Bombers)

4

8

Jayco Ageidu (Magpies)

3

8

Kenneth Oppenheimer (Magpies)

2

8

Snuka Adire (Bulldogs)

2

8

Joeson Kanimea (Kangaroos)

5

7

Trent Depaune

2

7
LADDER
| | | | | | | | | |
| --- | --- | --- | --- | --- | --- | --- | --- | --- |
| | TEAM | WINS | LOSS | DRAW | FOR | AGAINST | % | POINTS |
| 1 | BOMBERS | 3 | 1 | 0 | 401 | 338 | 118.64 | 12 |
| 2 | MAGPIES | 3 | 1 | 0 | 381 | 324 | 117.59 | 12 |
| 3 | BULLDOGS | 2 | 1 | 1 | 373 | 349 | 106.88 | 10 |
| 4 | CATS | 2 | 2 | 0 | 270 | 272 | 99.26 | 8 |
| 5 | KANGAROOS | 1 | 3 | 0 | 285 | 361 | 78.95 | 4 |
| 6 | HAWKS | 0 | 3 | 1 | 304 | 370 | 82.16 | 2 |