You can find this article and more at Joe's Blog here[*1] .
This week over a year's worth of groundwork and preparation come together as Port Adelaide and Gold Coast take the field for a Round 8 match at Jiangwan Stadium (capacity 10,964) in China on Sunday, May 13.
This game is the first ever to be played for premiership points in China, and it became official in April 2016. Last October we learned the Gold Coast Suns would be the opposition.
This is the crown jewel in a new agreement between Port and China, but it's far from the only element. The Power's Round 3 match with Essendon and Round 5 match against Geelong were both televised nationwide as part of the TV agreement with Chinese Central Television. CCTV is also televising the 25-week series The AFL Show.
In addition to AFL scores and highlights, the Power's Chinese international recruit Chen Shaoliang is featured regularly on the 30-minute program to share his experiences into Port Adelaide, the AFL, and living in South Australia.
There's more.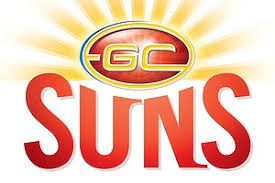 In addition to sponsoring Team China at the International Cup 2017, Port is also sponsoring the South China Football League and has formed the Power Footy program in 14 schools across three provinces.
The Power's China engagement team expanded to seven full-time staff, and they also have game development officers on the ground working in southern China as well as in Shanghai. Port is also running its pre-season camps in Shanghai. So Port has made a tremendous investment in China.
Port Adelaide has also signed a multi-million-dollar partnership with Shanghai Cred, a property developer and agribusiness leader based in Shanghai. The deal has the club develop Australian Football in China for the next three years. Shanghai Cred founder Gui Guo Jie is a footy fan, having seen a game at the Adelaide Oval in 2015.
Port Adelaide executive Andrew Hunter has played a key role in the Power's push into China. He seems to be the right man for the job since he has experience in international engagement from his time with the South Australian government. He believes Port can make the game an annual event for the short-term future.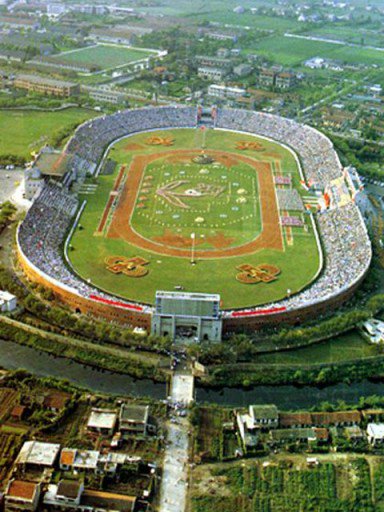 The Power has generated $4 million in corporate backing for this match, so financially the match can do no worse than break even. It also took commitment from the very top, with Por Adelaide's chief executive Keith Thomas onboard. Thomas has said the China strategy has brought in over $6 million, with there being the chance of pushing that number even higher.
In order to make the China trip work, Port had to 'buy' the rights to another club's home game, as they (and the Adelaide Crows) are required to play all 11 home games at the Adelaide Oval. Gold Coast emerged as the willing partner last fall. Port Adelaide president David Koch said the Power paid $500,000 to get the Suns to come onboard. This may give us a peek into the thought process, as Gold Coast's financial report shows they lost $300,000 in 2015 and lost $2.9 million last year.
The Gold Coast Suns averaged about 11,500 per home game and membership is down eight percent. The club is expected to get about $20 million in central AFL funding this season, according to Australian Financial Review.
In addition to Chen Shaoliang, China and the AFL have a bit of a common history. In 1908 Wally Koochew, whose father was Chinese, played in four games for Carlton. Lin Jong, of Chinese/Timorese descent plays significant minutes for the Western Bulldogs. And in October 2010, Melbourne and Brisbane played the AFL Kaspersky Cup Shanghai Showdown, as both sides missed the postseason. The Demons rallied from a 31-point deficit and got a goal from Liam Jurrah on the siren to win 84-79.
As for off-the-oval gamesmanship, given that this match is Port Adelaide's effort they expected to wear home guernseys. It makes some sense because they feel they bought all the home rights with that half million payout.
Unbeknownst, Gold Coast wanted to wear their home red kits since this was one of their 'home' games though it would not be played in Metricon Stadium. The teams couldn't reconcile their differences, and eventually the AFL stepped in and sided with the Suns.
Apparently this set Koch over the edge and he's on record saying this is the last time the Suns are asked to play in China. This threat may be a tad empty, as Port has wanted to take the AFL to China for a while but has had trouble lining up an opponent. Plus, Port still plans to bring their traditions along, such as playing their anthem 'Never Giving In' from Rudimental, as well as INXS' 'Never Tear Us Apart' theme in the 60-second countdown to first bounce. So it seems both sides are getting something positive.
Obviously preparation changes dramatically for both squads. Gold Coast won't have much time to build on their big win over Geelong, as total travel time with buses, layovers, and planes is about 20 hours. Port Adelaide will also be challenged by travel as they try to bounce back following their loss to the West Coast Eagles.
Gold Coast moved to 11th on the ladder with their win last weekend, while Port dropped to 7th. The Power won last year's head to head by 33 points at Metricon Stadium. Smog and warm temperatures near 29 degrees should both be factors for both sides to deal with.
Regardless of the final score both Port Adelaide and the AFL get exposure into a very lucrative Chinese market, Chinese sports fans get to follow the exploits of one of their own, and business relationships between the two nations are strengthened. Additionally, the Suns are set to be winners too with China being a favorite travel destination for Gold Coast residents and vice versa.