New Zealand an emerging powerhouse
Sunday, August 08 2004 @ 07:36 am ACST
Contributed by: Brett Northey
Views: 3,268

After re-establishing itself in the 1970s, Australian Rules football has become a fast growing sport in the Land of the Long White Cloud.
New Zealand has a long history of Australian football. The game appeared to be flourishing there in the early 20th century, and was even referred to as Australasian football, but due to various factors such as the growth of Rugby Union, neglect from Australian clubs, the Great Depression and two World Wars, the game disappeared. It was rekindled in the 1970s and enjoyed moderate growth until things really got moving in the late 1990s, with increased interest from the AFL and many volunteers putting in a lot of hard work.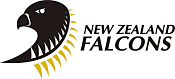 Currently there are 4 leagues. The largest is based in New Zealand's biggest city, Auckland (well over 1 million people), and features 6 clubs, who also field teams in a reserves/under-age competition. Last season's seniors victory went to University over Mt Roskill. A little further south is the sprawling Waikato region of the North Island, centred on Hamilton, and 2003/04 was it's first season, with three teams playing a series of matches. At the southern tip of the North Island lies Wellington. New Zealand's capital city has a four club league (with reserves also fielded), with the latest flag going to the North City Demons Porirua. Across on the South Island, the Canterbury league has four clubs, with hopes for two more in the coming season. Last year's premiers were the Eastern Blues, based out of the eastern suburbs of Christchurch.
The real story though is at the junior level. A great deal of work has been done throughout New Zealand, with the help of funding from the AFL, Coca Cola, genesisenergy and Sparc grants. The Auskick program has been rebadged as Kiwikick and by all reports there have been thousands of children involved, from ages 6 to 16. The program includes selection of a New Zealand under 16s squad, which has already identified a lot of talent. Several Kiwis are now playing at quite a high level in Australia, and there is sure to be many more to come. Along with Papua New Guinea, New Zealand is emerging as a very strong Australian football nation. Expect to see them play at a very high standard in the 2005 International Cup in Melbourne.
The New Zealand AFL's website is expected to be re-launched in the next few weeks.