Nationals 2004 - US set for best tournament yet
Thursday, September 23 2004 @ 09:58 am ACST
Contributed by: Brett Northey
Views: 4,333

The premier Australian Rules football event in the US each year is the Nationals. First held in 1997 in Cincinnati, the 2004 series in Atlanta should see the best Division One standard in the game's American history.

Every Nationals has had its own unique flavour. The upcoming 2004 event, to be held in Atlanta, Georgia, should be notable for high standards on several counts. The Atlanta Kookaburras have put in a huge effort to ensure the event is hosted very professionally, from the organisation of matches, promotion to the media, and to all those other important things behind the scenes that, all going well, competitors will perhaps not even notice or appreciate. The massive tournament will be hosted at the beautiful North Atlanta Polo Fields, on carefully prepared ovals. As reported earlier, AFL legend Kevin Sheedy will be a guest at the event.
Most attention will focus on the top grouping. The previous Division One winners have been: 2003/2002/2000 Denver Bulldogs, 2001 San Diego, 1999/1998 Boston, 1997 Cincinnati. This year should see some of the best footy played in the US, with the battle to make the top grouping almost as fierce. With the major leagues around the country being quite stable this season, a lot of teams have made strong bids to qualify for the top level. In the end, the eight positions available went to (in seeding order, in two pools):
Division One
Pool A
Pool B
Denver
New York
Boston
St Louis
Orange County
Milwaukee
Atlanta
San Diego
Every team would consider itself a chance of winning, but Denver will probably start as favourites, given their good form this season and impressive history as triple winners.
We are now starting to see the emergence of leagues (such as the GGAFL and AZAFL) that provide regular metro matches as their main competition, then select their best players able to travel to represent them at the Nationals (e.g. Golden Gate Roos and Arizona Hawks). This should see some great teams in Division Two, with Arizona unlucky to miss out on a higher berth, especially after performing well in the western regionals, including a snow-bound win over Denver. The Dallas Magpies, traditionally a strong club, will also be disappointed not to get a Div One shot, and will rue not finishing higher in the MAAFL this year. There will be a lot of teams out to prove a point.
Division Two
Pool A
Pool B
Golden Gate
Chicago
Dallas
Arizona
Seattle
Nashville
Philadelphia
North Carolina
As has become a tradition, Division Three features a mixture of sides, ranging from first year clubs, B-sides of stronger clubs, and hybrid teams where not enough players were able to travel.
Division Three
Pool A
Pool B
Baltimore/Washington
Kansas City/Louisville
Cincinnati/Pittsburgh
Florida/Golden Gate B
Mojave Greens/Tucson Javelinas
Atlanta B/Tri-Cities
Milwaukee B/ Minnesota
Baton Rouge/Dallas B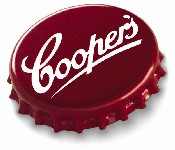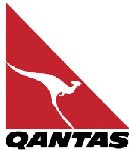 The event organisers are pleased to have several major sponsors on board, including Pratt Industries, Coopers and Qantas.
Check out all the details of what must surely be the biggest footy weekend outside of Australia, at the 2004 US Nationals website.
More information on all the US clubs can be found in the worldfootynews.com links section.