National Capital District crowned PNG champions
Thursday, September 23 2004 @ 07:38 pm ACST
Contributed by: Jake Anson
Views: 3,381

National Capital District survived a last quarter revival by Kimbe to claim a 3-point win in the final of the AFL-PNG national championship at Eriku Oval, Lae.
Poor kicking in the last quarter cost Kimbe the match, as they failed to capitalise on a greater number of scoring opportunities to register 1.5 for the term. After trailing by 27 points at half time, the boys from New Britain lifted their performance a notch and came close to pulling off one of the greatest comebacks in the history of PNG rules football. At the final siren Kimbe had every reason to be disappointed, as a single straight kick would have seen them take home the trophy.
The final score saw NCD on 7.8 (50) defeat Kimbe on 6.11 (47).
NCD's junior elite squad members Junior Amb, Chris Legisa and Joshua Geru combined well in the second half to control the midfield and restrict Kimbe's resurgence. Their coach, former Papua New Guinean great Mathew Pula, was relieved when the siren sounded with his side still ahead.
"We were under a lot of pressure, but the guys played a defensive type of football to hold off Kimbe," Pula said. "We tried to follow their pace and that's how we allowed them to come back into the game, but overall I'm happy with the result."
AFL-NCD President Bernard Aka was also pleased with the result.
"(The players) showed a lot of commitment and the result speaks for itself," Aka said.
NCD and Kimbe were both undefeated going into the final, having proved to strong for their opponents in the pool stage. NCD outclassed representative sides from Goroka, Mt. Hagen and a seconds side from Lae, whilst Kimbe was too strong for Kove and Lae firsts. Andrew Boko from Kimbe was awarded the best & fairest trophy for the championship, while Paul Lapu will return to Port Moresby with the leading goal kicker's award.
In the Under-18 championship, Lae firsts defeated newcomer Daulo 7.4 (46) to 5.3 (33). Sides from Mt. Hagen and Goroka were beaten in the pool rounds.
Further information on the championships can be found in an article by Kamo Kini of The National.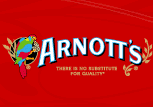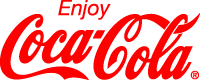 The tournament was proudly sponsored by Coca-Cola Amatil, Arnott's and Shorncliffe (PNG) Limited.