TAFA boot orphanage makes an impact
Sunday, October 03 2004 @ 07:13 pm ACST
Contributed by: Matt Morris
Views: 3,303

The success of the Tonga Australian Football Association boot orphanage is set to continue, with shipping company Pacific Forum Line (PFL) agreeing to sponsor the program.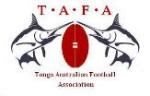 Renamed the 'PFL Boot Orphanage', the program was set up in 2003 as a way of providing Tongan footballers with second-hand Australian football equipment. Footballers in Australia were asked to donate old pairs of boots, guernseys and footballs that could be used in Tonga instead of throwing them out.
In its first year, the orphanage received 25 pairs of boots, which were organised as a "boot library" where players could lend a pair for training and matches. Already this year another 60 pairs have been donated, along with about 40 guernseys and several footballs. The long-term aim is to be able to provide all players in Tonga with a second-hand pair of boots and a guernsey.
In becoming the naming sponsor for the orphanage, PFL has agreed to ship all donated items from Sydney to Tonga free-of-charge. This is a fantastic coup for the program and will ensure that it continues to improve the development of Australian football in Tonga.
TAFA are looking for individuals and groups interested in collecting equipment for the program. Agents contact football clubs and leagues in their area and collect donated boots, balls and guernseys for shipment, and would be ideal for Rotary and Lions clubs.

Further information on the PFL Boot Orphanage can be obtained on the TAFA website.