International Rules - living up to the name: Germany
Monday, October 18 2004 @ 05:15 am ACST
Contributed by: Peter Parry
Views: 3,718

In Germany there are a handfull of GAA and Aussie Rules clubs and a consistent report that there were Compromise rules matches played in the early 90s in Dusseldorf, but records of those games seem to have been lost with the comings and goings of early teams. Now the Gaelic and Aussie Rules clubs have more stability and it is in Munich where there has been a version of International Rules played on and off for the past 7 years.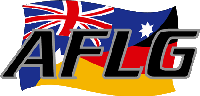 The Australian Football League Germany (AFLG) has blossomed in recent years, with five sides competing this season (see previous story). Greg Langley of the Munich Roos reports on the role of "compromise rules" in Munich:

"In about 1997, an Irish bloke named Kevin Clair, who was playing ruck with the Munich Roos, put me in touch with another Irishman named Eric McInerney (aka. Forrest Gump). Eric, an ultra fit madman, was involved with the Irish Rovers, a soccer team, but had equal passion for Gaelic and rugby.
Meeting in Shenanigans pub in Ungerstr. one night, we drew up a list of rules on a beer mat. Loosely based on the compromise rules, these "shenanigan's rules" were a compromise in themselves. Basically we wanted to keep it simple and non-contentious. The goals were converted soccer goals with an elongated pole either side. A goal (one point) was scored by a kicking, fisting, poking or running through the ball either under or over the bar. Australian marks were paid, tackling was allowed. You could either bounce the ball or solo and you had a maximum of five metres run between bounces and solo. We rotated between Gaelic and Aussie ball at each quarter. The first time we played, the Irish won 43 to 27. Injuries were E. McInerney (broken fingers) and G.Langley (stitches in the leg). Eric checked himself out of the hospital where he should have been over night, to join the celebrations. The second game that year with a fitter keener Australian side resulted in a 32 to 31 defeat to Australia. The win was on the last heart-breaking kick of the game. Best players for Australia where Julian Kann. Rod Murray, Anthony Carlton. For the Irish where E. McInerney (and he'll have to fill in the rest). Injuries (again) were E. McInerney and Greg Langley. With Eric leaving Munich, the games lapsed until 2001 when the Munich Colmcilles, a Gaelic team, was formed. Paul Larkins took a leading role in organising this for the Irish. Three games have been played since. The Irish have won all three – the most recent been in August this year (the Munich Colmcilles site records the score as Ireland 36, Austrailia 10). Eric McInerny is now back living in Munich and is a prime mover in the Gaelic club, pulling on a jumper in the Aussie games when a chance arises.
The main difference between the Aussie and Irish squads is there is a large pool of guys the Irish have to select from. This combined with the intensity of their training with the Colmcilles means they should dominate in years to come – though the games have never been anything other than a friendly respite from the respective regular seasons".
Germany with its large population and ability to take on new sports in a big way (e.g. American football in recent years) remains a place of potential for Gaelic and Australian Rules clubs, with no doubt continued profitable player interchange between the codes and more versions of International Rules to be played between them.