Chile - the new footy hotspot
Saturday, June 07 2008 @ 07:30 am ACST
Contributed by: Aaron Richard
Views: 4,206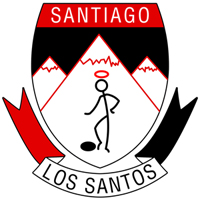 Chilean football is up and running with the formation of the Santiago Saints (los Santos) AFC which kicked off in April and has been getting great numbers to training at the foot of the snow capped Andes mountains.
Los Santos are coached by Pablo Mejias, who grew up in Australia and played some footy at the Port Adelaide Magpies. Pablo is one of six Chilean nationals currently training in a club that also includes Australian, Peruvian, Kiwi, French, English and Irish representation. Jose Romero of Kangaroos and Western Bulldogs fame is the only known player of Chilean background player to have made it at AFL level to date.
Los Santos are preparing to tour Buenos Aires for the historical first Latin American international against the Argentinean Eagles, las Aguilas, on June 28. The Aguilas are looking to kick-start footy in Argentina after running a minor league format from 1998 until 2005.
The countries are fierce sporting rivals and the maiden Australian football fixture should provide plenty of entertainment for those coming to the game.
Los Santos club President Rob Spurr, who captained Indonesia during their 2002 Asian Championship tournament win, hopes that the Buenos Aires game may be the catalyst for bigger things to come in Latin America.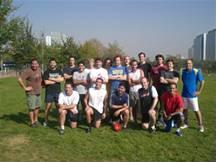 "We plan to train regularly and get a couple of games a year happening over here to start with. Hopefully we can get Brazil involved sometime and maybe set up a tri-nations concept for 2009" said Spurr.
"We would also like to hear from North American clubs who are interested in touring down here."
The Saints recently signed Pacific Hydro, Orica, KPMG and BHP Billiton as sponsors for 2008. They have also formed an association with St.Kilda in the AFL.
The Santiago Saints can be contacted on Facebook or email "Ronald Dale" Barazza at santiago.saints.afc@gmail.com