Santiago Saints headed to Rio for Brazil's first-ever footy match
Tuesday, June 09 2009 @ 08:45 am ACST
Contributed by: Aaron Richard
Views: 7,116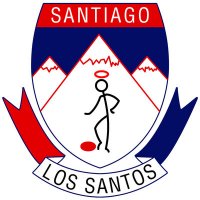 Los Santos de Santiago, Chile's first Australian rules football club, will head to Rio de Janeiro in Brazil on Saturday June 20th for a match against a team called the "Carnaval", drawn from expat Aussies and locals in Rio and São Paolo.
The Carnaval will be the first-ever Brazilian team to take the pitch. Rob Spurr from Los Santos tells us the game was conceived at a business dinner last November in Sao Paulo, where he met with Australian Trade Commissioner for Brazil, Greg Wallis. Wallis has since taken the steps required to pull a team together from across Brazil, as well as securing a ground and sponsors.
Spurr also mentions the Santiago club is going from strength to strength, with the Saints setting themselves the goal of having a Chilean team at the IC11 in Melbourne. "We had 29 to our first training for 2009 in April, including 19 Chileans. Last week we held our first intra club test match - Chile v Anzacs whereby the Chilean side played as a national team for the first team in front of about 100 spectators."
"Whilst the Anzacs were victorious on the day, the Chilean side were competitive and have the basis of a decent side to work with."
"Our committee hopes to kick off a minor league format by later this year and we are still shooting to have the Chilean national team at the 2011 International Cup in Melbourne."
Spurr also confirmed Los Santos are planning to return to Argentina for another tour match this year, and are hopeful that the Rio match should see a side from Brazil also make the trip down to Buenos Aires.
Anyone interested in footy in Chile can contact the Santiago Saints via their Facebook group.