AFL Indonesia launch
Monday, June 22 2009 @ 07:40 am ACST
Contributed by: Brett Northey
Views: 6,212

Australian football in Indonesia has made steady progress in recent years, with adult sides in the Jakata Bintangs, Bali Geckos and more recent arrivals the Borneo Bears. The Bintangs have also had a formal junior program that has continued the process of ensuring a new generation of players - something that has been an ongoing effort by the Bintangs and others such as Robert Baldwin.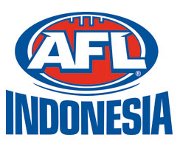 Now Jakarta's junior program is taking another big step forward with the launch of AFL Indonesia. To mark the official start they have staged the Allan Taylor Cup, an Australian Football Carnival for Indonesian youth on Saturday, 20 June 2009 at Buperta Park, Cibubur. It was attended by Australian Ambassador to Indonesia Bill Farmer, Oceania AFL Development Manager Andrew Cadzow and former Collingwood player Craig Starcevich.
Andrew Cadzow stated, "We are looking forward to working with the Jakarta Bintangs to set up a fully fledged junior football league for the kids of Jakarta and further promote the game to other parts of Indonesia, starting with Bali and Balikpapan". The program also aims to provide a senior Indonesian team for the 2011 International Cup.
For more see Juniors cup launches AFL Indonesia which at time of writing was featuring in the HQ section on the front of the AFL website.