Japanese squad to take on Reds in curtain raiser
Tuesday, October 12 2010 @ 08:18 am ACDT
Contributed by: Brett Northey
Views: 2,803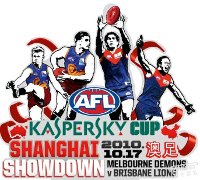 An exciting feature of the Kaspersky Cup AFL match between Melbourne and the Brisbane Lions is that China will take on a development squad from Japan in the curtain raiser. It's fair to say there's long been a strong rivalry between these two countries and not only does the proximity give China an obvious local opponent, it also could help give the Japanese league a boost.
Japan are sending an Under 21 team for the match, which should provide a good 9-a-side contest. Japan's full squad are ranked 14th in our unofficial world rankings, with China notionally one spot ahead, but not yet playing enough games to qualify. The Samurai's are bringing 13 players and 5 officials. China's players will be roughly 50-50 from Beijing and Shanghai.
Two days prior to the match, which is part of the World Expo, the AFL will stage its first ever "Asia Combine" (using the new description the AFL is using for draft camp style sessions). This will be held at Shanghai University of Sport (very close to Jiangwan Stadium) and will have a number of staff present with AFL high performance experience. There will be testing of athletes and a number of drills and activities aimed at gaining further experience in Australian Football. All participants of the curtain raiser match have been encouraged to attend.
The match is at Jiangwan Stadium Shanghai (pictured). Unfortunately the day will not be telecast to Australia, although the AFL match will shown on Shanghai free to air channels, ICS (English commentary) & Gsports Channel (Chinese commentary). There will be Auskick at half time of the match and most of the teams fromm the Asian Championships are expected to attend.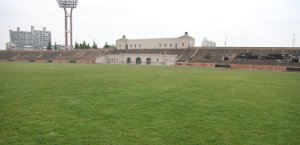 Tickets are RMB100 (approx. AUD$20), RMB50 for students, more information in English and Chinese.

12:20PM Curtain Raiser Match – China v Japan U21s begins
1:30PM Curtain Raiser Match Concludes & Teams Leave playing arena
2:15PM Melbourne vs Brisbane Match Begins