Southern Dragons winners? Blood Oath!
Friday, August 05 2011 @ 06:53 pm ACST
Contributed by: Andrew Sawitsch
Views: 2,845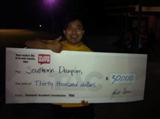 The Southern Dragons Football Club, in Melbourne's Southern Football League (SFL) have had quite a big week. They have received a great little kick along financially and have received some mainstream media exposure. One example is the Herald Sun article that can be found here.

AFL Victoria and the TAC have this year run a campaign named 'Blood Oath'. It's targeted at young men and is about getting them to pledge to look after their mate's safety when they're driving. More info: www.facebook.com/mybloodoath
As part of this, a competition was run for Victorian clubs to see who could spread the word the best and get the most pledges.
The challenge was taken by the Dragons and they went about hitting up friends, family and colleagues to get on board the cause. With their diverse mix of cultures in one club, it was easy to spread the word. Club treasurer Jiaming Pi explains 'It's a great cause and it was a good test for our network to see how many we could get. Luckily a lot of our guys like facebook and know a lot of people who love our club!'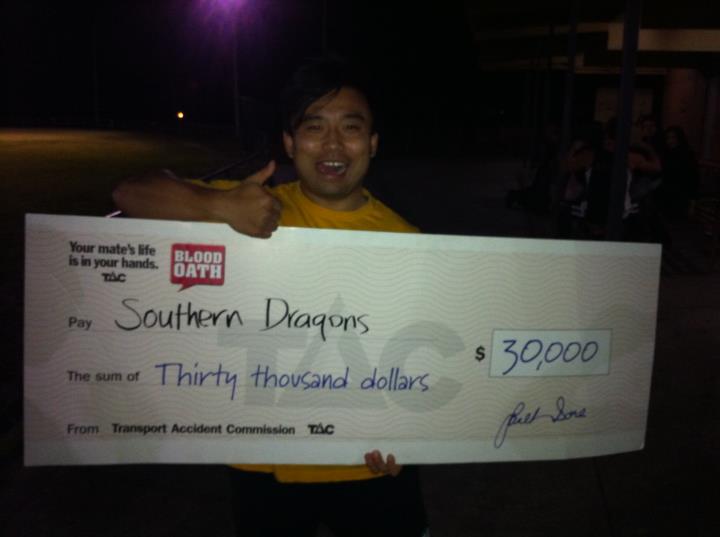 The Dragons got a whopping 1,669 pledges, easily the most of all the metropolitan clubs, winning them a prize of AUD30,000. The Dragons will use the money to pay off a number of debts around league and medical fees and look forward to recruiting even more members from diverse cultural backgrounds.
The Dragons have had a long association with international footy and this month Jiaming and four other Chinese born players are also going to be playing for China at this year's AFL International Cup.
The Dragons also received more coverage this week on SEN Radio in Melbourne where their rivalry with the Sandown Cobras has been described on the airways and on the SEN website.