German Footy Maps
Wednesday, February 27 2013 @ 11:21 am ACDT
Contributed by: Aaron Richard
Views: 3,053

This article is only here because we've had some technical issues and the site won't let me edit the BWFL article now it's in the system.
Read the full story for some maps of where the clubs are located around Germany - although if we can work out what's going on with the editor privileges and fix it, we might merge this into the previous article.
AFLG National League clubs - red are current clubs, blue are Leverkusen (in formation) and Dresden (playing in Czech comp). Munich, Berlin and Hamburg also have intra-club metro competitions.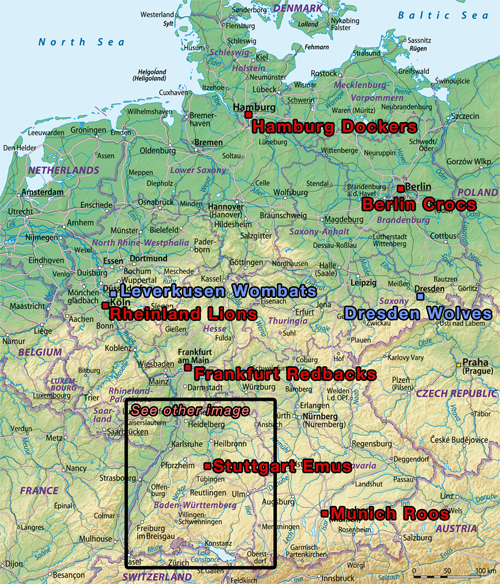 Locations of potential BWFL clubs, and also showing location of Strasbourg (France)