Chinese athlete joins the Dragons
Sunday, August 04 2013 @ 09:05 am ACST
Contributed by: Troy Thompson
Views: 1,924

Chen Shao Liang may ring some memory bells with our readers. He was the Chinese athlete identified at the AFL's Combine in China last year and he subsequently took part in the main Combine in Melbourne.
This week he flew into Australia and on the weekend suited up for the Southern Dragons in the VAFA. The Dragons are a club that is mainly based around Melbourne's Asian immigrant community, in particular having a good number of Vietnamese players.
He will be in Australia for four weeks and play the last three rounds of the season with the Dragons. Shao Liang and his team mates went down to West Brunswick 17.11 to Southern Dragons 2.10 on a cold Melbourne winter's day. He will also be training at Wesley College's with the team's 1st XVIII during his stay.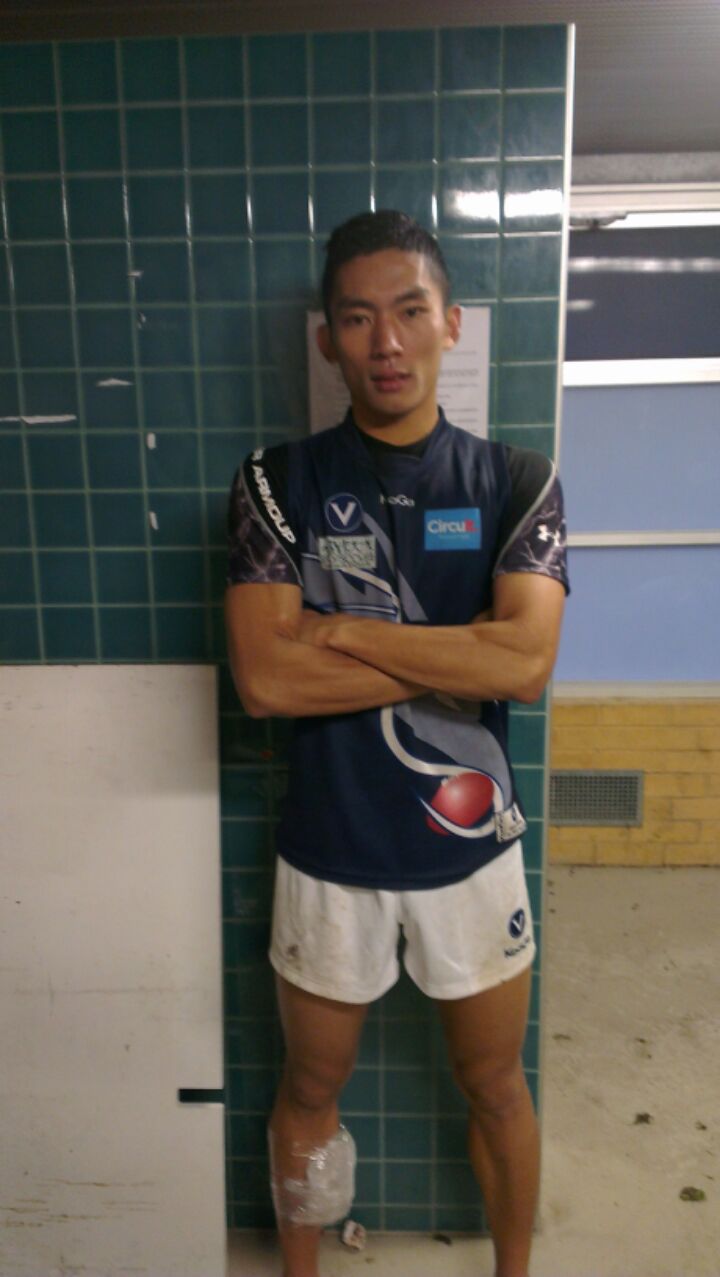 Thanks to Aaron Thompson of West Brunswick AFC for the picture of Shao Liang in the Southern Dragons kit post match.