Seagulls win first ever GDAFL Grand Final in China
Monday, January 13 2014 @ 03:39 pm ACDT
Contributed by: Wesley Hull
Views: 2,719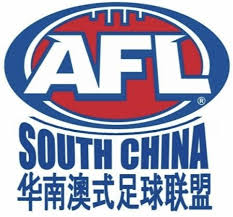 The following article is an adaption of an original story written for the Guangzhou Scorpions website detailing the finale to the first season of the GDAFL competition in Guangzhou, a competition within the overall SCAFL (South China Australian Football League).
The GDAFL finished it first season on the 4th of January. GZSU (Guangzhou Sports University) Seagulls 10.7 67 beat the GZ Scorpions 3.4 22 making the Seagulls the first GDAFL Champion. Seagulls won all of their games this season. It was amazing achievement for them.

In the first semi-final, GZSU Seagulls defeated the HuiZhou Hawks 19.8 122 to 0.3 3. They were very eager to win the first GDAFL championship and their offensive and defensive game was organized very well. The HuiZhou Hawks didn't have enough players to join the final game, so they borrowed a few players from Scorpions. But even then the two teams were not level on the same stage, so the Seagulls killed the Hawks.

In the second semi-final, the Scorpions also showed their strength when they easily defeated the DongGuan Giants 17.5 107 to 1.1 7.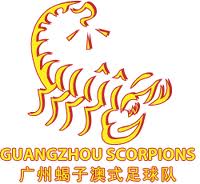 In the match to decide third place, the DongGuan Giants entered the game having just finished a hard game with Scorpions. As a result they looked like they were too tired. Also, the Hawks still had the players which they had borrowed from the Scorpions earlier who still gave their best performance. As a result the HuiZhou Hawks won the game as 15.4 94 to the DongGuan Giants 3.7 25.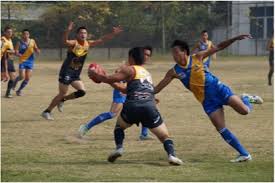 The Grand Final was a hard and tough game for the two teams. From the beginning both teams showed the confidence to win the final. The Scorpions had a strong defence, so the Seagulls found it hard kicking a goal. But overall the Seagulls skill level was higher than the Scorpions and they handled the pressure of the game as it wore on. The GZSU Seagulls won the final in the end.

The Final standings of 2013 GDAFL
1. GZSU Seagulls
2. Guangzhou Scorpions
3. HuiZhou Hawks
4. DongGuan Giants
Our thanks to the writers from the Guangzhou Scorpions and the GDAFL for this story. Some changes have been made to the original text to ensure continuity.