Santiago Saints looking towards a bright future.
Thursday, March 27 2014 @ 08:26 am ACDT
Contributed by: Wesley Hull
Views: 4,215

Aussie Rules footy is about to grow extra legs in one of the world's farthest flung locations for the game. Chilean club, the Santiago Saints, have steadily developed in the five years of operation since 2008, and hope to see further expansion in 2014.
As mentioned in a previous article contributed by Saints stalwart, Daniel Boyle, the team has grown "with a mix of Chilean and expat players. We have had a number of players visiting or living in Chile involved with the mining industry and this has seen players with experience in the lower leagues in Australia pass on their knowledge to other players."
Recent years have seen a number of positive signs of growth, and " the year 2012 saw a great charity match, with huge support from the Australian Embassy as well as other sponsors. We have had the Australian Ambassador Tim Kane at our major events and look forward to the embassy's continued support. In 2013 the club is looking to lock in sponsors for a long term period, ensuring stability for the future."
"The biggest development in 2013 has been the addition of an Auskick style program, held every Sunday ahead of the regular training session. The sessions have been well attended by a mix of Chilean and Australian children."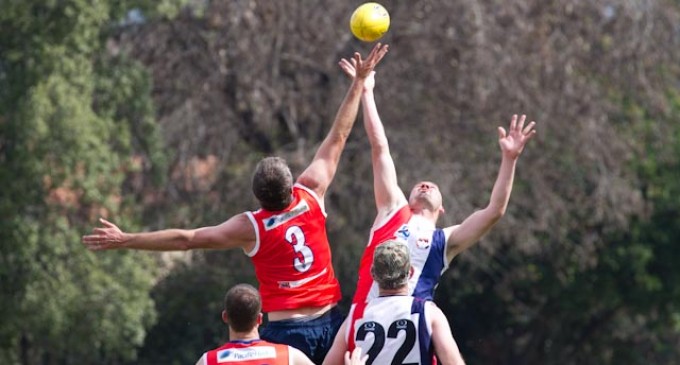 Daniel, the club's Media Manager, was upbeat about the activities for the 2014 season. "We've got our training back in action and we've had 20 players on board the last two weeks (it's probably 50-50 between Chileans and Australians)."
"The biggest plans for this year are to hold another fundraising match (last year we raised over $10,000 and had prizes from Qantas and Ski Portillo). [We also plan to] hold another grand final event (last year's was a great success and people travelled from other parts of Chile and South American to be there)."
"We probably won't look at going to the international cup. We were hoping to have a 'nines' team, but the AFL have told us now that they are unlikely to hold the nines tournament. But we would like to travel both inside Chile (there is a large Australian community in Antofagasta) and elsewhere in South America. Currently we are talking with both a rugby and gaelic sports club in Argentina. We don't know of too many active other clubs in South America at the moment. There are some guys in Brazil, but haven't heard too much of them in a while."
"The juniors program will begin in May. There is currently a cricket junior program which is going very well at the same ground. We are hoping to double the numbers for the juniors, and particularly attract more Chilean kids. Many of the juniors are currently expat kids." At least one Australian club has shown an interest in linking somehow with these kids to help bring them closer to the game in Australia.
It certainly shapes as an interesting year for the game in the capital city of Chile. World Footy News will bring you updates from the game in South America as they develop throughout the year. In the meantime we wish the Santiago Saints all the best as they continue to sell the game in one of the world's more isolated Aussie Rules markets.