Canada overpowers running French team
Wednesday, August 20 2014 @ 08:55 am ACST
Contributed by: Stephen Alomes
Views: 2,115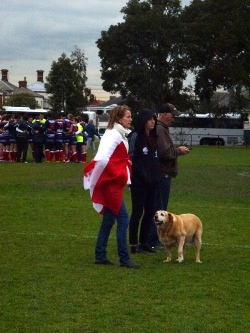 Another cold Melbourne day, with a cold southerly blowing to the Park St end of the Ransford Oval. Not cold by Canadian standards, or even compared to a Toulouse or Paris winter, but perhaps a shock to the Bordeaux Bombers and Toulouse Hawks members of the French team, coming from summer.
The French outran the bigger Canadians in the opening minutes, with scores level at one goal each.
Significantly, both teams kicked, marked and handballed with greater consistency than they had done earlier in the tournament. Team cohesion, confidence and basic skills had grown over a short period. The French running game at first challenged the Canadians, but not for long.
In the second quarter, the Canadian blizzard began, although perhaps also energised by some loud and aggressive exhortations from one player, the stuff of a serious footy game perhaps, but not quite in the spirit of the IC, some would say.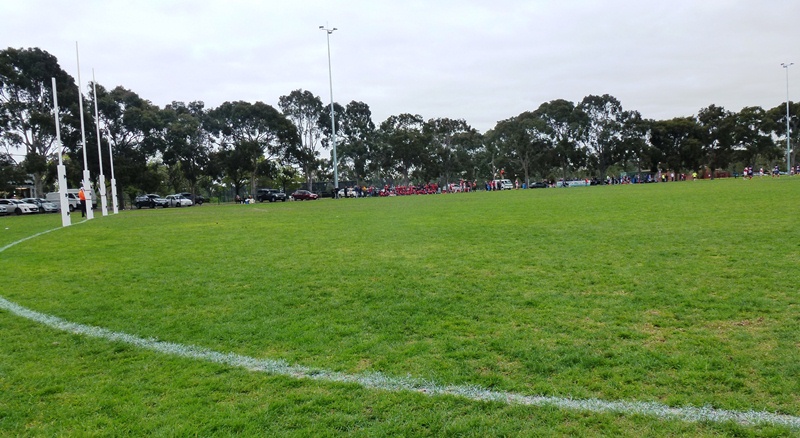 Unfortunately, for those who believe footy should be played on an oval rather than in the zones created by Paul Roos and his sorcerer's apprentice, Ross Lyon, at times, aided by the wind and Canadian dominance at times the game was played in a small section of the ground at the Park St end. It is what many of us call 'Stoppageball' or now 'Zoneball' –it is the game Roos and Lyon created.
By half time, the scoreboard read Canada 6. 10. 46 with the French still on that single goal, 1. 1. 7.
Canadian dominance soon became a procession and even one almost certain French goal was smothered on the line, with the lead increasing to over nine goals by three quarter time and a final score of 9.15.69 to France 2.3 15.
At the same time, the French have come a long way in only their second International Cup. They are now known for their competitiveness in general play, going beyond the theatricality of their supporters. The more powerful Canadians, with a stronger domestic competition and a longer history going back to the 1990s, have improved but they are still in the second rung, below the historic top teams, the South Africans, the New Guineans, the Irish and the Kiwis.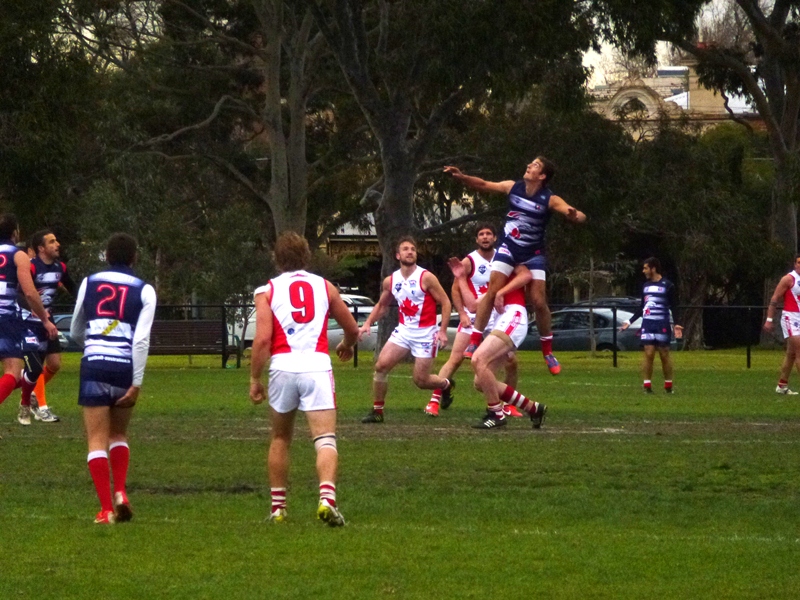 Division 1 (5v12)
Canada: 1.4 6.10 8.11 9.15 (69)
France: 1.0 1.1 2.3 2.3 (15)
Goals
Canada: Nash 5, Lund, Kozlowski, Duggan
France: Tiefenbach, Dandaleix
Best
Canada: Ortel, Conrad, Ryan, Nash, Lund, Casey
France: Patacq, L'Hotellier, Schieber, Picard, Denerf, Gil