Finland held to three goals - but win
Wednesday, August 20 2014 @ 11:03 am ACST
Contributed by: Ash Nugent
Views: 2,474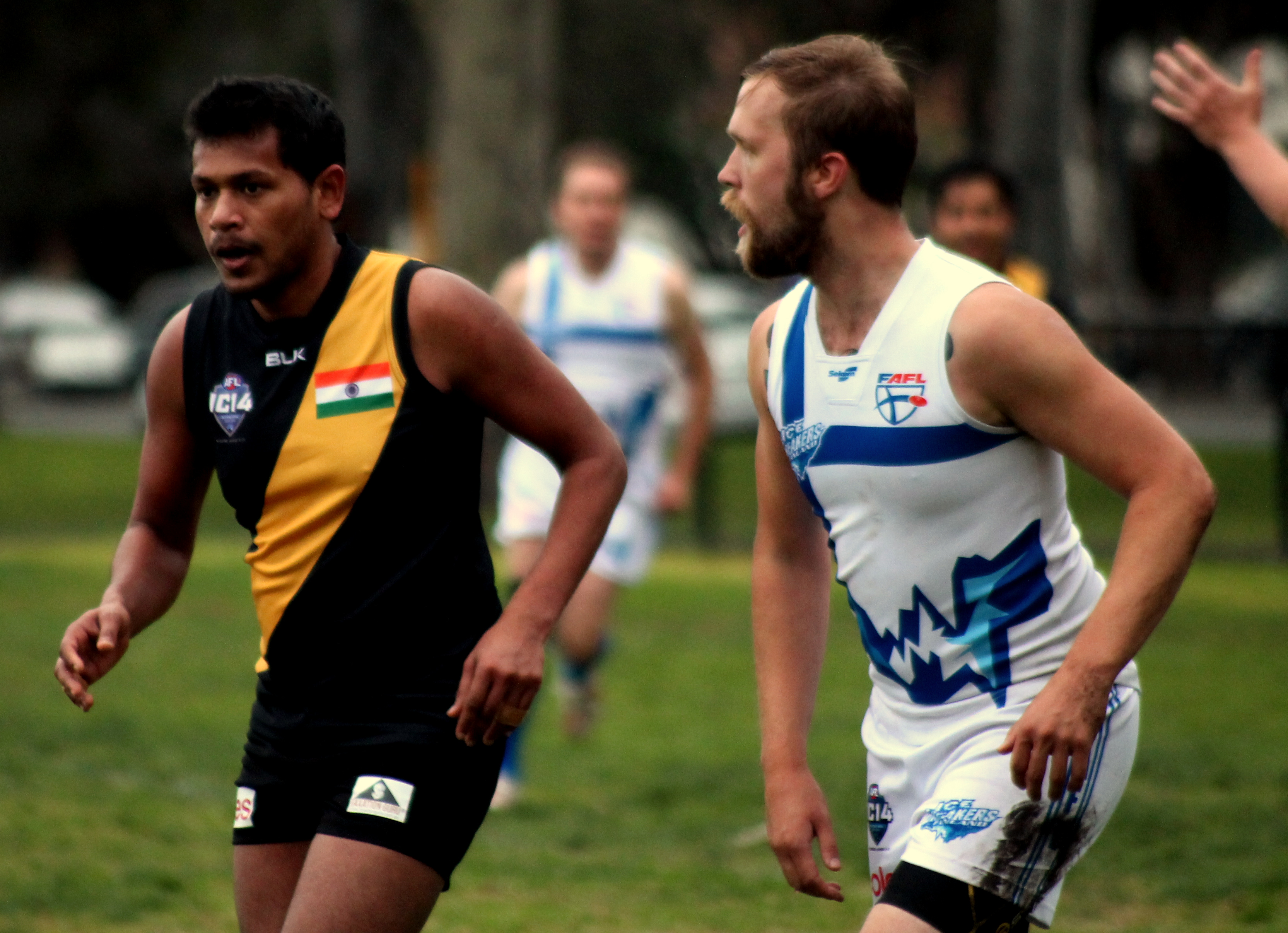 An overcast Melbourne day set the scene for Finland vs India, one of the matches to close Round 4 of the International Cup. Both sides were aiming to make amends for three successive defeats; Finland suffering losses to USA, Sweden and China. India going down to Tonga, PNG and Pakistan.
The Finns most recent loss to China was by less than one goal and they were keen to let the Indians know, from the beginning, that they meant business. A sign on the boundary read "Namaste India. This Ain't Cricket." Maamme was sung with gusto, the Indians a little quieter with Jana Gana Mana.
The first quarter was a scrappy affair. Players from both sides consistenly went hard at the footy, but marks were dropped and kicks and handpasses missed targets. The first half of the quarter was spent almost exclusively in or around Finland's Forward 50. For their hard press forward, Finland did manage the opening score, although it was a behind. India seemed to settle in the latter part of the quarter and managed a behind of their own. At Quarter Time the scores remained level.
The second quarter continued much like the first ended. There was roughly equal possession of the ball, which went back and forward from end to end. Both defenses held firm and only one score was registered – a behind to Finland. The first half was both exciting and frustrating for those watching on.
The beginning of the third term had fans wondering if there would be a goal scored at all. Then key Indian defender Jonathan D'Moore went down in a contest, not to return until the last quarter. India seemed to lose composure and Finland managed their first goal. Before the quarter was out, they had another, along with a few missed attempts. The deadlock had been broken and Finland held a fifteen point lead at the final break.
Both teams were very aware the result could still go either way. Finland started the fourth term evidently determined and kicked a goal early. India refused to relent and worked the ball into their Forward 50. It hovered around the goal square for what seemed like minutes, before Kailasanathan tore the ball free and kicked truly. Whilst India experienced a momentary burst, they could not further capitalise and Finland ran out 17 point victors.
Both teams play their final matches on Friday – Finland against Japan at 9am and India against Indonesia at 3pm (both at Royal Park, Parkville).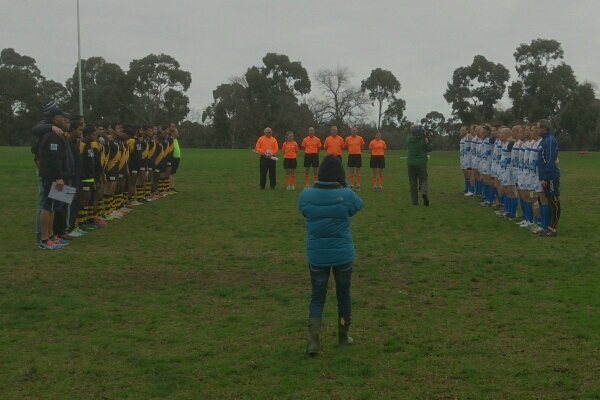 Goals
India - Kailashnathan
Finland - Romar, Kalliojarvi, Nurmikosk
Best
India - Kailasanathan, Fernandes, Fariduddin, Himat, Ghosh, Parmar
Finland - Romar, Nurmikosk, Kaarlsson, Kalliojarvi, Saarinen, Aalto
Quarter by Quarter
Qtr Time Finland 0.1 (1) vs India 0.1 (1)
Half Time Finland 0.2 (2) led India 0.1 (1)
Three Qtr Time Finland 2.4 (16) led India 0.1 (1)
Final Finland 3.7 (25) defeated India 1.2 (8)