Denmark Vikings take out men's Euro Cup – Irish Banshees win the women's title
Sunday, October 05 2014 @ 07:49 am ACDT
Contributed by: Wesley Hull
Views: 3,823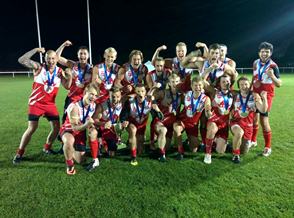 The 2014 Axios Euro Cup is over for another year after the event was completed under cloudy skies at the London Irish Rugby Club. With a record 21 teams competing this year (16 men's teams and 5 women's), it was teams from Denmark, Ireland, France and Norway that took home silverware from a great day's football.
In what some may regard as a surprise, the supercharged Denmark Vikings have won their first ever Axios Euro Cup in London defeating a gallant Croatian Knights. Denmark went through the event undefeated, but surged through the finals stages with big wins over Ireland in the semi-final before a commanding four goal triumph.
Men's Grand Final scores: Denmark Vikings 6 4 40 d Croatian Knights 2 4 16
The powerhouse of women's football, the Irish Banshees took out the Women's Championship, ultimately downing the England Vixens. Undefeated across the pool matches, staying two goals clear of both the Vixens and the Scottish Sirens, the Irish girls were white hot favourites to win the final and did so, but not without a massive fight from the English girls who knew they were a chance after a hard fought 16 point loss to them in the pool match.
Women's Grand Final scores: Irish Banshees 5 1 31 d England Vixens 4 2 26
The France Les Coqs have won the silverware in the final for the Euro Bowl. Following on from last year's Euro Cup grand final performance, the French team outlasted a brave Austrian Avalanche team in the final by just seven points due to a powerhouse second half after the Austrians held a solid 16 point lead at the half time break.
Euro Bowl scores: France Les Coqs 4 8 32 d Austrian Avalanche 4 1 25
The Norwegian Trolls also carved their slice of Euro Cup history when they downed the Spanish Bulls in the final for the Euro Plate. The lads from Norway fought hard to reach the Plate final, but were never headed by the Spanish team, powering to a huge 62 point win.
Euro Plate scores: Norwegian Trolls 8 14 62 d Spanish Bulls 0 0 00
The partying has already been underway for some time now, but certainly the players from the Denmark Vikings, Irish Banshees, France Les Coqs and Norwegian Trolls have that incentive to party just a little harder.
Congratulations to the winning teams at the event, and to all clubs for their performances at this year's Axios Euro Cup.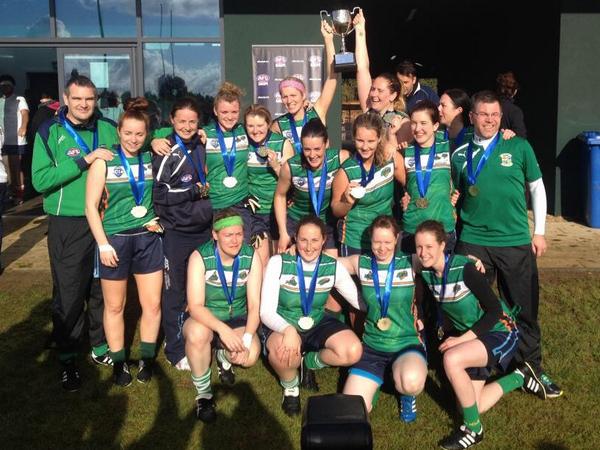 Left: The victorious Irish Banshees women's team