CNFA Statement Regarding Weekend Football Matches
Saturday, November 14 2015 @ 10:03 pm ACDT
Contributed by: Wesley Hull
Views: 1,765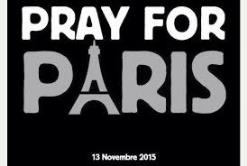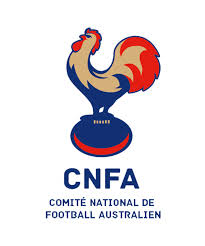 In light of the truly horrifying and incomprehensible terror attacks in Paris earlier today, the CNFA – Football Australien (controlling body of Australian Rules football in France) has released the following information about weekend matches on their Facebook page.
"Au vu des récents évènements, le match Lyon-Paris Cockerels est reporté à une date ultérieure. De l'autre côté, les Paris Cockatoos ont choisi de ne pas se plier à la barbarie et se déplaceront malgré tout à Bordeaux. Nous soutenons bien sûr nos clubs dans leur choix.
A notre communauté, nous espérons que vous et vos proches êtes en sécurité. Toutes nos pensées vont également aux victimes et leur entourage.‪ - #Prayforparis"
"In light of recent events, the match [between] Lyon-Paris Cockerels is postponed to a later date. On the other side, the Paris Cockatoos have chosen not to bend to the barbarity and will move despite everything in Bordeaux. We support of course our clubs in their choice.
Has our community, we hope that you and your loved ones are safe. All our thoughts also go to the victims and their entourage. - # Prayforparis"
The very real fears for sporting and social events were highlighted by attacks centred on the Stade de France where a football match was being held between France and Germany, attended by the French President, Francois Hollande, and the Bataclan Concert Hall where many people died attending a heavy metal band concert. In light of events, over 120 sporting fixtures across Paris and beyond have been cancelled or postponed as Paris goes into lockdown and a curfew situation is in place for the first time since World War Two.
News on future football events will be released by the CNFA when appropriate. The French president has announced three days of national mourning as the national counts the terrible cost of events. A commencement of normal day to day life, including sporting events, will be subject to confirmation that the immediate threats have passed.
The thoughts of the staff at World Footy News and footy readers the world over are with the people of France, and particularly Paris, today.