Goannas Come From Behind In Japan AFL Grand Final Thriller
Monday, November 23 2015 @ 11:21 pm ACDT
Contributed by: Cam Homes
Views: 1,616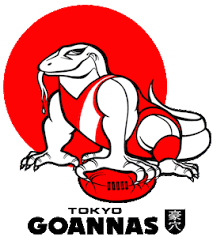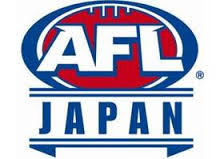 The Tokyo Goannas triumphed in the AFL Japan Grand Final played out on Saturday 21st November at the Yokohama Country and Athletic Club.
In what turned out to be a 'come from behind' thriller, the Tokyo Goannas over came a Tokyo Bay Suns three quarter time 11 point advantage with a 4 goal to 2 goal last quarter to take out their seventh Top League Grand Final by a mere 2 points, final scores being 10 - 8 (68) to 10 - 6 (66).
It was a hard fought battle from the outset between the two powerhouse teams in the AFL Japan Top League East, with the Suns kicking away to 4 goal to one first quarter.
With a pair of goals each from Nakamura Hisaosame (Suns) and N. Payne (Goannas) the Suns maintained their 3 goal lead in the second quarter, 6 -3 (39) to 3 - 3(21)
The third quarter saw the Goannas close the gap to trail by 11 points at three quarter time.
The last quarter was a humdinger with Luke Eyes and Peter Chalmers in the mix for the Goannas kicking 4 goals to the Suns 2 goals.
The Suns goal kicking ace Kumpei Komura's 5 goals for the match unfortunately not enough to save the game for the Suns. Luke Eyes was the best with the boot for the Goannas with four goals.
Quarter By Quarter
Goannas 1.2 3.3 6.4 10.8 (68)
Suns 4.1 6.3 9.3 10.6 (66)
Goals; Goannas: Eyes 4, Payne, Huynh 2, Woodward, Chalmers 1.
Suns: Komura 5, Tanaka 2, Brown, Nakamura, Kuno 1
Source: AFL Japan
Umpires: Sakaki, Ryosuke Sato.
Boundaries: Keisuke Sakurei, Kai Daika
Goals: Oura Hisayoshi, Fujita Junpei