Port Adelaide set to play premiership season game in China in 2017
Thursday, April 14 2016 @ 02:20 pm ACST
Contributed by: Wesley Hull
Views: 1,644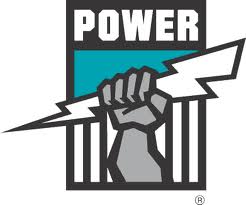 The AFL and Port Adelaide Football Club are one step closer to playing an AFL game for premiership points in China after both parties signed a Memorandum of Understanding this morning in Shanghai with Shanghai Cred Real Estate.
The historic signing was witnessed by the Prime Minister of Australia the Honourable Malcolm Turnbull in his first act in China as Prime Minister.
As part of the Memorandum of Understanding all parties will use reasonable endeavours to play an AFL match, in which Port Adelaide is a one of the participating teams, for premiership points in Shanghai during the 2017 AFL season.
The Memorandum of Understanding also declares that all parties will continue to assist China Central Television (CCTV) in the broadcast of AFL into China and support Port Adelaide's social media platforms in China.
Significantly, a key part of the Memorandum of Understanding is the commitment to further development of AFL in China including support for school programs in Shanghai and university programs in Guangzhou, as well Port Adelaide's ongoing support of the Chinese representative side Team China and the Guangdong and South China AFL competitions.
Port Adelaide chief executive Keith Thomas said this was truly an historic day for Port Adelaide, the AFL and Australia.
"Today is a day that has been the culmination of a lot of hard work and to be honest, a day that many thought would never happen," said Mr Thomas.
"However, I'm incredibly proud to have a signed a Memorandum of Understanding on behalf of the Port Adelaide Football Club that ensures we will do everything possible to play a game for premiership points here in Shanghai as early as next season.
"Only last week we announced a landmark partnership with CCTV to broadcast three Port Adelaide games into China, along with a 25-week documentary series. We see today's announcement as another important step in bringing the people of Australia and China together through a mutual passion for sport.
"Our partnership with CCTV is more than just entertainment; it is about understanding. Through our regular AFL programs on CCTV, the viewers in China will see more of Australia and learn more about our culture and Australian life.
"Port Adelaide has also invested in Chinese social media platforms such as WeChat and Weibo and has for more than twelve months employed Mandarin-language commentators to make the game more accessible.
"These initiatives will not only increase awareness and understanding of Australia, but will also help to promote tourism and international education."
Mr Thomas reinforced today's announcement was just as much about building an AFL foundation within the Chinese community as it was about simply bringing a game each year into Shanghai.
"The Memorandum of Understanding signed today also signals our intention of developing AFL-specific programs throughout schools in Shanghai. We are very passionate about ensuring AFL is part of future school curriculum's here in China," said Mr Thomas.
"We want the Chinese community, especially children, to gain a meaningful, consistent understanding of our game and culture. To understand it they need to see it and play it regularly, not just once a year.
"And introducing AFL into Chinese schools is not simply about providing another option for young people to play sport and stay healthy – these programs will be built on the foundation of teamwork, camaraderie and courage."
Mr Thomas thanked Mr Guoije Gui for his financial support of Port Adelaide and his vision of working with Port Adelaide to take the game to China.
"Mr Gui and his company Shanghai Cred have joined Port Adelaide to make this dream become a reality and his effort and vision has been outstanding and should be commended," Mr Thomas said.
"And, of course, none of this would be possible without the support of the sport's governing body, the AFL."
AFL chief executive Gillon McLachlan congratulated the Port Adelaide Football Club on today's announcement.
"Port Adelaide, through the efforts of chairman David Koch and chief executive Keith Thomas, has done much outstanding work in the last four years to rebuild its position and profile within our competition," Mr McLachlan said.
"The club has now taken another significant step forwards with its move into China, to further expand its supporter base and build the wider exposure of the club and our game beyond Australia with its commitment to support school and university programs in Shanghai, Guangzhou, along with current AFL programs in China.
"The AFL will work with Port Adelaide to explore all available options to take a first game for premiership points into China," he said.
Source: Port Adelaide Football Club - Media Release 14/04/2016