Port Adelaide and Shanghai Cred Power Australian Football into China
Thursday, April 14 2016 @ 02:50 pm ACST
Contributed by: Wesley Hull
Views: 1,589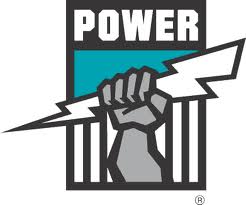 The Port Adelaide Football Club is proud and delighted to welcome Shanghai Cred as a new partner under a three-year, multimillion-dollar agreement connecting one of China's leading property developers with one of Australia's most successful sporting organisations.
The partnership – announced in Shanghai this morning – aims to bring the people of Australia and China together through a mutual passion for sport.
Port Adelaide and Shanghai Cred will work together to continue the development of Australian football in China through the support and sponsorship of the South China AFL, Guandong AFL, Team China and Auskick.
The partnership will also involve continued broadcast opportunities on China Central Television (CCTV) and other networks, business events in Shanghai, Beijing and Hong Kong as well as annual training camps in Shanghai for the Port Adelaide playing group.
Port Adelaide chief executive Keith Thomas said the club was delighted to partner with such a reputable and innovative international company.
"We are thrilled to welcome Shanghai Cred and their founder Mr Gui Goujie to the Port Adelaide family," Mr Thomas said.
"Mr Gui is a highly respected businessman from Shanghai and a visionary. He is captivated by Australian football and wishes to partner with Port Adelaide to bring AFL to the people of China.
"Just as Mr Gui has built relationships in Australia, Port Adelaide has developed a strong connection with China. We sponsor both the South China and Guandong AFL competitions, sponsor their national representative side Team China and took our AFL Aboriginal Academy team to visit the Great Wall last November as part of a cultural exchange."
Mr Thomas said the partnership with Shanghai Cred fitted perfectly within the club's stated aim to always 'have a go', both on and off the field.
"The most pleasing element of this partnership is that it goes well beyond the football field," Mr Thomas said.
"This partnership significantly strengthens Port Adelaide providing us with the confidence and ability to continue to grow our football club. It also allows us to play a key role in promoting the most exciting game in world sport to China.
"It is meaningful for Australians to see China embrace our indigenous game and equally important to the Chinese community that we are prepared to introduce Australia's game to their culture. We believe sport and Australian football will become an increasingly important component of Australia and China's future relationship."
On behalf of Shanghai Cred, Mr Gui said he was delighted to partner with Port Adelaide.
"Australian Football is Australia's iconic first sport with a renowned history for over a hundred years and the Port Adelaide Football Club is central to this," Mr Gui said.
"The game requires courage, strength and stamina along with teamwork and strategy. From my perspective, the game of AFL exceeds all other ball sports in terms of its combative nature.
"I have had the pleasure of seeing Port Adelaide play at Adelaide Oval and the atmosphere at a live game is most thrilling.
"On behalf of Shanghai Cred I am delighted to be partnered with Port Adelaide. This partnership will promote and share the beauty of AFL in China and will enlighten and enrich our sporting culture.
"I have great confidence that once this sport is imported into China, it definitely will gather a huge group of fans and refresh the cultural exchange between China and Australia.
"I strongly believe this moment will be firmly framed in the sports history of our country."