Croatian Josip Habljak amasses 31 hitouts in game three
Tuesday, April 19 2016 @ 08:34 am ACST
Contributed by: Cam Homes
Views: 2,113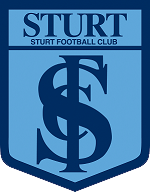 Croatian international, Josip Habljak playing at Sturt SANFL dominated the ruck against West Adelaide reserves with a 31 hit-outs perfomance in a side that lost 18-8 (116) to 10-19 (79).
Champion Data stats for the game records 17 clearances from his hit-outs and his opposite number recording 12 clearances from 21 hit-outs.
The "Pain Train" also had 3 Kicks, 7 handballs, for 10 disposals, 1 contested mark and 1 uncontested mark. He had 9 contested possessions and 2 uncontested possessions and he managed to kick one behind and record two score assists. 
Josip looked to largely have played a lone hand in the ruck with his 31 hit-outs from a total of 38 for Sturt.
I'm tipping, barring injury, Josip will front up against Norwood at the "Parade" (Coopers Stadium) on Friday 22nd April. This match will most likely finish under lights, possibly a first for Josip.
Full Match Stats can be found at:
http://www.sanfl.com.au/league/reserves_stats/all game stats