IC17 PNG Mozzies and Flames gearing up
Thursday, August 04 2016 @ 09:09 am ACST
Contributed by: Troy Thompson
Views: 1,941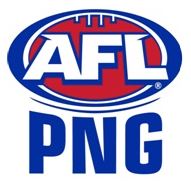 Defending AFL International Cup champions PNG are gathering their best squad of players and drilling them but are also on the lookout for any new talent.
The PNG Games later in the year will be part of the selection process as it will provide a good opportunity for the AFL PNG officials to assess the players in selecting the final squad for the 2017 AFL International Cup.
AFL PNG are also working to see the women's team known as the Flames back to the International Cup (they failed to send a team to IC14 after previously playing in the IC11 tournament). AFL Development Manager in the South Pacific Ben Drew recently responded to us on Twitter that there was "every chance the PNG Flames will attend"
The following video interview with AFL PNG's Senior Operations Football Manager Rex Leka appeared on PNG's EM TV
[youtube:7Nnk9fGRVgU]