Black Eagles and Swans Soar, Bulldogs Bite - World Rankings post EC16
Tuesday, August 23 2016 @ 04:10 pm ACST
Contributed by: Cam Homes
Views: 2,649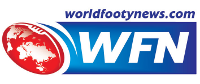 The 2016 European Championships have thrown up a number of surprise results and unexpected movement in the (unofficial) WFN World Rankings by taking exception to the rule that the higher rated/ranked nation will win more often than not.
In the men's competition the Ireland (rank #3) versus Sweden (15th) and Germany (18th) and Great Britain (9th) versus Sweden (15th ) and Germany (18th) matches went as predicted by the Ranking scheme but Ireland v Great Britain and Germany versus Sweden matches proved to be exceptions to the rule.
Ireland's loss to Great Britain in the Grand Final saw Ireland lose 3.00 Rating Points from 56.68 points to 53.68 points and slip from third to fourth in the Ranks whilst Great Britain gained a total of 3.99 Rating Points over the course of the Championships. Great Britain Bulldogs climbed above both Canada and USA from ninth to seventh.
The Black Eagles gained 3.35 Rating Points over the course of the competition whereas Sweden lost a total of 4.17 rating Points in its losses to Germany and Great Britain, the two nations swapping ranks Fifteenth and Eighteenth. Germany ended the championships with 37.44 Rating Points and Sweden finished with 34.18 Rating points.
History was made a plenty with the first Women's European Championships, the Great Britain Swans not only won the competition on debut but played the first draw in International Footy also registering a win and a loss in the three matches played against the Irish Banshees.
Although there was no movement in the ranks the debutantes, Swans and Crusaders remain as provisional nations as the Swans gained a very credible 6.30 Rating Points to finish with 46.30 Rating points.
As the leading Provisional Nation, Great Britain Swans are in a great position to race into the Fully Ranked nations if they contest the 2017 International Cup in Melbourne next August.
Below are the World Rankings for both the Men's and Women's Ranks at the conclusion of the 2016 European Championships In Australian Football. 
Men's Australian Football World Ranking following EC16
| | | | | | |
| --- | --- | --- | --- | --- | --- |
|   | Rank | Country | Points | Last | Played |
|   | 1 | Australia |   |   |   |
|   | 2 | Papua New Guinea | 57.66 | 2 | 34 |
| + | 3 | New Zealand | 55.09 | 3 | 38 |
| - | 4 | Ireland | 53.68 | 4 | 53 |
|   | 5 | Nauru | 53.3 | 5 | 27 |
|   | 6 | South Africa | 49.63 | 6 | 27 |
| + | 7 | Great Britain | 48.68 | 9 | 58 |
| - | 8 | United States | 47.61 | 7 | 43 |
| - | 9 | Canada | 46.69 | 8 | 43 |
|   | 10 | Denmark | 43.67 | 10 | 48 |
|   | 11 | Tonga | 41.93 | 11 | 14 |
|   | 12 | Croatia | 40.35 | 12 | 8 |
|   | 13 | Fiji | 40.18 | 13 | 14 |
|   | 14 | France | 39.09 | 14 | 13 |
| + | 15 | Germany | 37.44 | 18 | 20 |
|   | 16 | Japan | 37.17 | 16 | 29 |
|   | 17 | Peace Team | 36.46 | 17 | 11 |
| - | 18 | Sweden | 34.18 | 15 | 39 |
|   | 19 | China | 28.84 | 19 | 16 |
|   | 20 | Finland | 27.45 | 20 | 18 |
|   | 21 | India | 23.01 | 21 | 16 |
|   |   |   |   |   |   |
|   | Prov | Indonesia | 32.66 |   | 5 |
|   | Prov | Pakistan | 32.35 |   | 5 |
|   | Prov | Timor Leste | 27.4 |   | 6 |
|   |   |   |   |   |   |
|   | D | Samoa | 41.85 |   | 18 |
|   | D | Iceland | 35.64 |   | 4 |
 Women's Australian Football World Ranking following EC16
| | | | | |
| --- | --- | --- | --- | --- |
| | Country | Points | Last | Played |
| 1 | Australia |   | 1 |   |
| 2 | Canada | 53.38 | 2 | 14 |
| 3 | United States | 47.08 | 3 | 14 |
| 4 | Ireland | 43.84 | 4 | 15 |
| P1 | Great Britain | 46.3 | P1 | 5 |
| P2 | Canada Midnight Suns | 41 | P2 | 6 |
| P3 | Fiji | 40.5 | P3 | 5 |
| P4 | European Crusaders | 36.67 | P4 | 4 |
| P5 | Papua New Guinea | 33.51 | P5 | 5 |
| P6 | AIM | 33.29 | P6 | 4 |
| P7 | Tonga | 32.5 | P7 | 5 |
| P8  | USA Liberty |  31.93 | P8 | 5 |