World rankings post All Asia Championships
Tuesday, October 25 2016 @ 03:43 pm ACDT
Contributed by: Cam Homes
Views: 2,710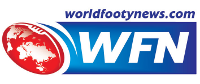 World Rankings at the conclusion of All Asia Championships and International Test between Great Britain and Ireland
The contesting of the All Asia Championships on Friday 14th October saw the debut of a new International Australian Football entity, Team IndoChina. The Team IndoChina concept is similar to the European Crusaders in that it draws local Asian players from the Indochina Nations that are currently unable to field a full National side. This first edition of Team IndoChina was formed with players from Vietnam, Cambodia, Laos and Myanmar.
AFL Asia has, I believe, nominated Team IndoChina to contest the International Cup 2017 in Melbourne, in August 2017. Indonesia (Garudas) and China (China Reds) and Team IndoChina played each other in a Round Robin contest for the Inaugural All Asia Championship.

China is a fully ranked nation whilst Indonesia is provisionally ranked, now only one game away from becoming fully ranked. Team IndoChina debuts with 40 Rating Points. Below are the rating points changes of the three "nations" from the three All Asia Championship Matches.

Also the rating points changes for the Ireland v Great Britain International test match played last weekend in Dublin, Ireland.

Note also no actual changes in ranks occurred as a result of all these matches.

Welcome "Team IndoChina" to the International Australian Football Family of Nations