Interchanger game management App IC17 free offer
Monday, July 24 2017 @ 01:45 pm ACST
Contributed by: Troy Thompson
Views: 2,264


Interchanger is the game management App currently used by more than 400 teams around Australia. Interchanger are providing software for 11 of the 18 AFL clubs in 2017.
The creator and owner of Interchanger Murray Bird has offered the App free (including the stats feature) to all of the International Cup teams to manage their team and stats during the tournament.
Additionally Murray has offered to meet team coaches prior to the event to run them through functionality of the App.
The App takes 'guessing' out of the equation when it comes to player management on game day. Coaches are able to focus on tactics & teaching while Interchanger Club manages your player rotations.
More widely junior teams find that the App helps ensure playing times are fair for participants and complies with AFL & league guidelines. So other clubs around the world may want to take a look at what the App can offer.
As well as managing playing time and rotations Interchanger Stats can be added on to manage your players' statistics via generic and customisable fields.
MANAGE YOUR TEAM LIKE THE PROS! (The offer above is for all competing International Cup Teams - the pricing referred to below is the regular pricing).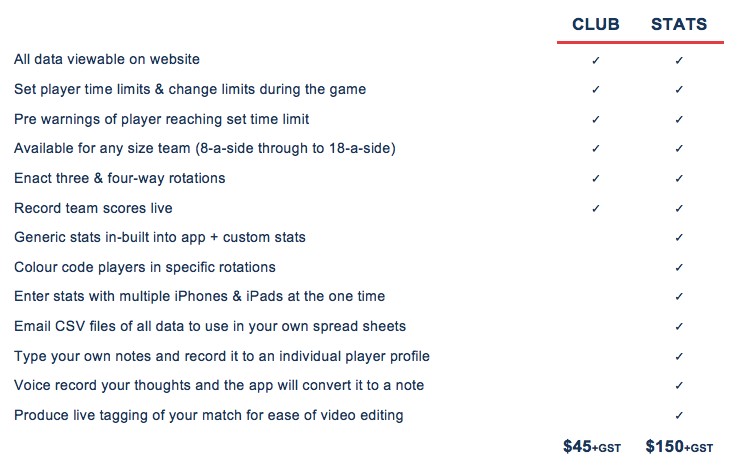 You can contact Murray to get Interchanger for every team at your school/club for as little as AU$250 Call (in Australia) 0433 001 588 or email murray@interchanger.com.au
For more details you can go to www.interchanger.com.au