IC17 launch to be held at Government House
Saturday, July 15 2017 @ 05:48 pm ACST
Contributed by: Troy Thompson
Views: 2,154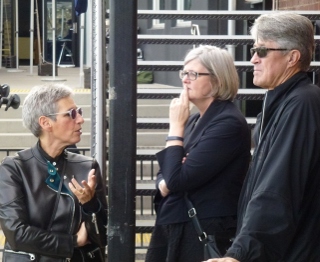 The 2017 International Cup launch is set to be held at Government House in Melbourne on Saturday August 5th. Presumably to be hosted by the Victorian Governor Linda Dessau(and former AFL Commissioner pictured left with Sam Mostyn and Mike Fitzpatrick), the competing men's and women's teams will be welcomed to Melbourne and the tournament deemed to be officially underway.
The AFL also noted this evening that "The much anticipated fixture will be released in the next few days."
We are speculating that following the welcome, teams will walk to the MCG and take part in a parade of nations prior to the Essendon vs Carlton match. In 2014 the International Cup teams paraded prior to the Hawthorn vs Melbourne match at the MCG.
The launch follows on from the successful 2014 launch at Federation Square and 2011 at Sydney's Luna Park.