Round 1 Goal of the Day...... Sri Lanka's first international goal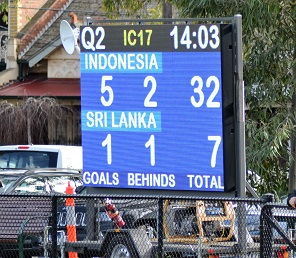 The beauty of the International Cup is on many levels. The debut appearances of new nations joining the IC family is one of those. And when winning might not be the most likely outcome - there is still great joy to be had in the moments. For Sri Lanka that moment came at the 14 minute mark of the 2nd quarter - trailing badly to the Indonesia Garudas, 5.2.32 to 0.1.1 and desperately needing a spark.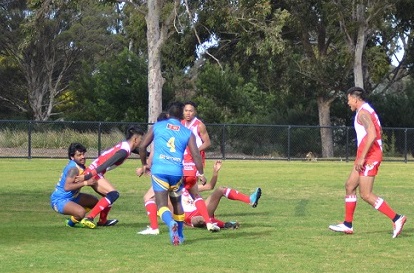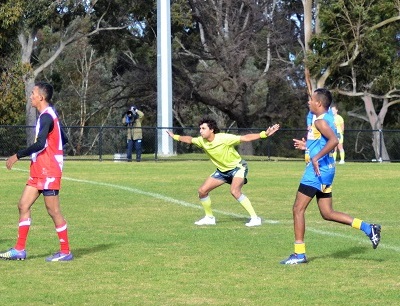 When deep forward a player tackles his opponent and suspects he's got him cold - to hear the whistle and see the umpire call in the affirmative - to know that you'll have a shot at goal.....that scenario played out for Ramanushan Gowriswaran on Sunday morning on the Western Oval early game.
Then go back, line up, the hope to snag this one - because - you know just how much this means as you represent your nation proudly.....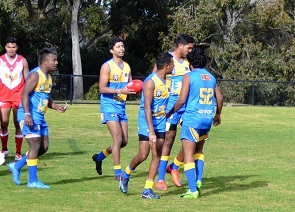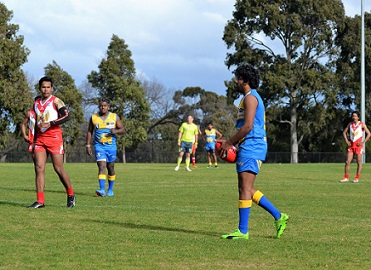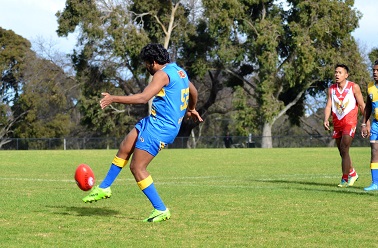 ....ball drop....sweet connection.....and party time.....