Round 3 Mark of the Day - Kirsti Oja - Northern Lights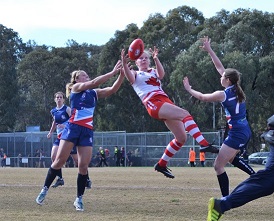 The number 34 for the Canada Northern Lights - worn by Kirsti Oja - had a stand out game on Sunday at the Plenty War Memorial Park. Amongst many highlights, dashing runs, athletic high leaping in ruck contests and skilful ball use there was also this superb contested mark between two British Swans.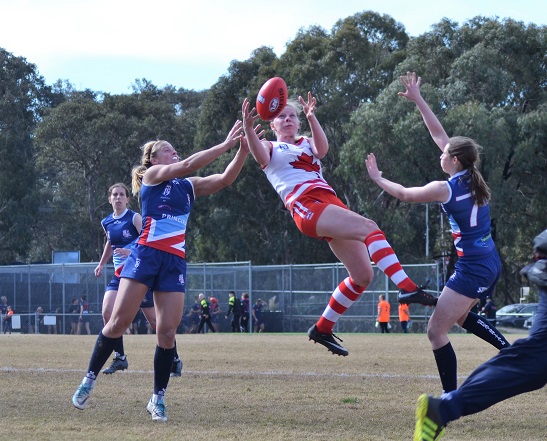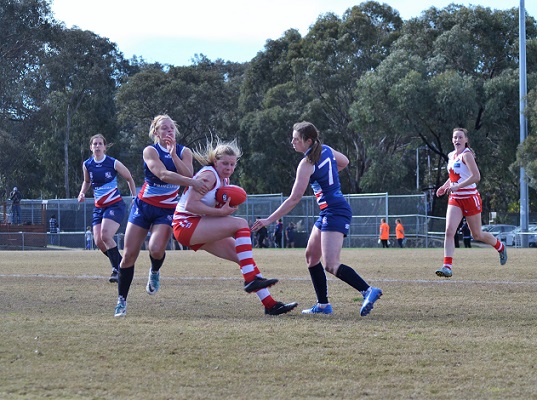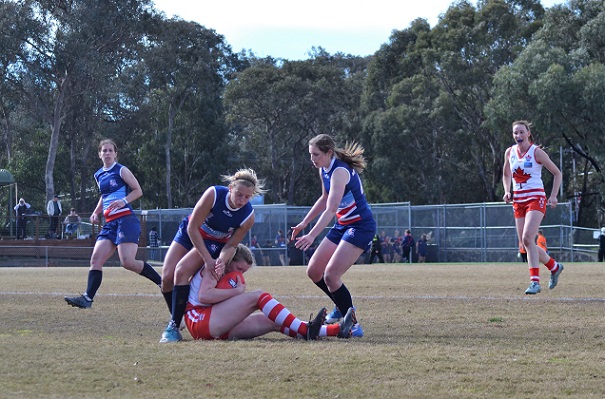 Described by her coach as a Northern Lights rookie, but with elite running attributes - Oja also has excellent skills and game awareness and will be a key player as the Lights seek to the right to defend their title.