Fab Finals Friday Goal of the Day - Malibongwe Mlamli - South Africa Lions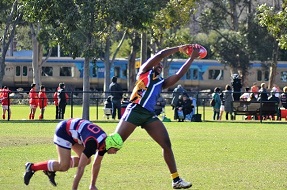 Nearing half time in the early game on Ransford oval on Friday - South Africa had controlled general play but only had a 2 goal lead to show for it. Kicking to what appeared to be the scoring end - ruckman Malibongwe Mlamli was trying to be everywhere. In the absence of rucking partner Usenzile Gotyana who was injured the week before in Geelong - Mlamli was rotating forward with the much shorter Aubrey Velele giving him a 'chop out' in the ruck.
When skipper Tshoboko Moagi unleashed again with his lethal left foot - from half back - his target forward of centre was the big number 28. And Mlamli didn't let him down -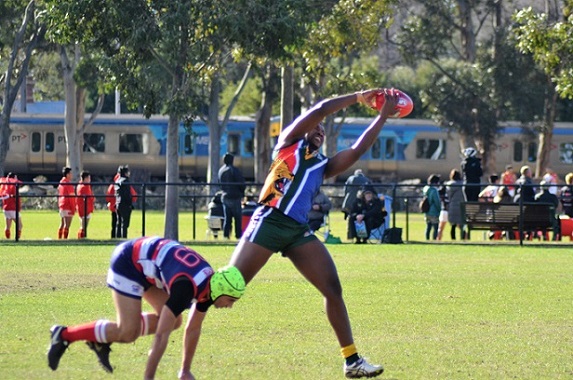 reeling in the ball for a clean mark - and with the quarter ticking away he took the game on, playing on, breaking away from the first French opponent, the stumbling skipper Sylvain Maylie who could just watch on as Mlamli took off....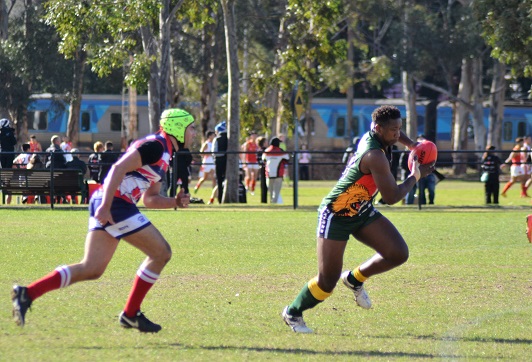 ....running inside the arc, reaching out with the old "Don't argue"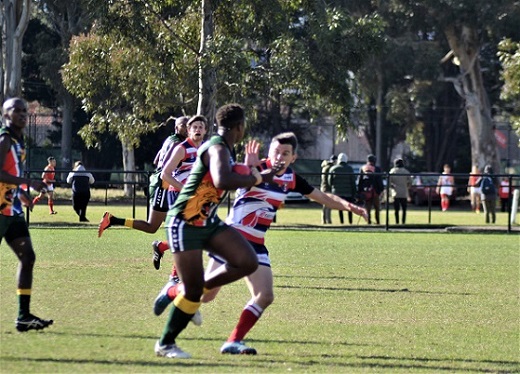 to fend off another French opponent -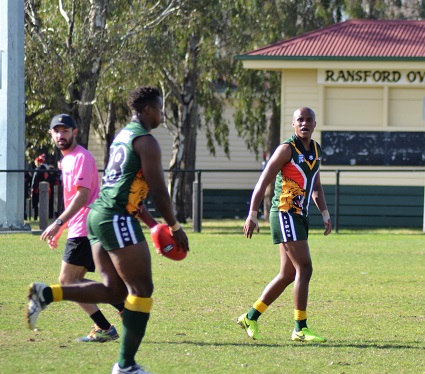 steadied and then launched goal ward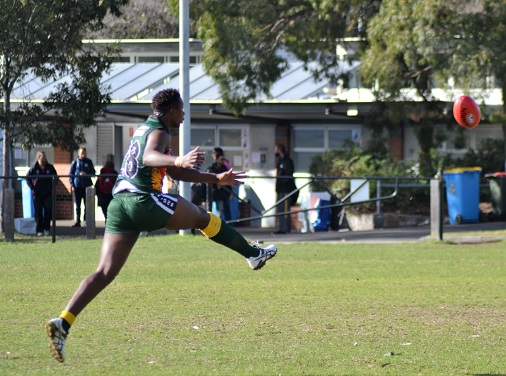 - for an important goal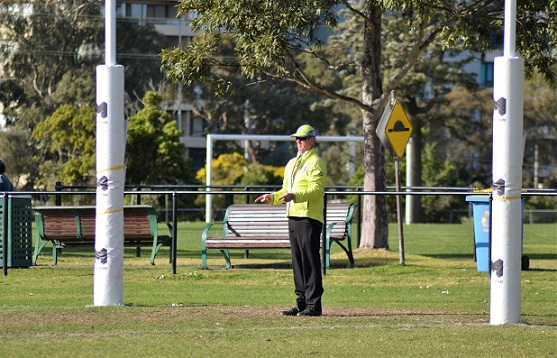 in a contest that very much tightened up in the 3rd quarter when again, it was Mlamli who snapped a late goal to restore a 2 goal margin going into the final break. He had a day out - clearly the most impactful player with 4 goals in a super display to wrap up the tournament.