Fiji Tribe take home Oceania Cup
Wednesday, December 13 2017 @ 01:30 pm ACDT
Contributed by: Frederick Shaibani
Views: 3,105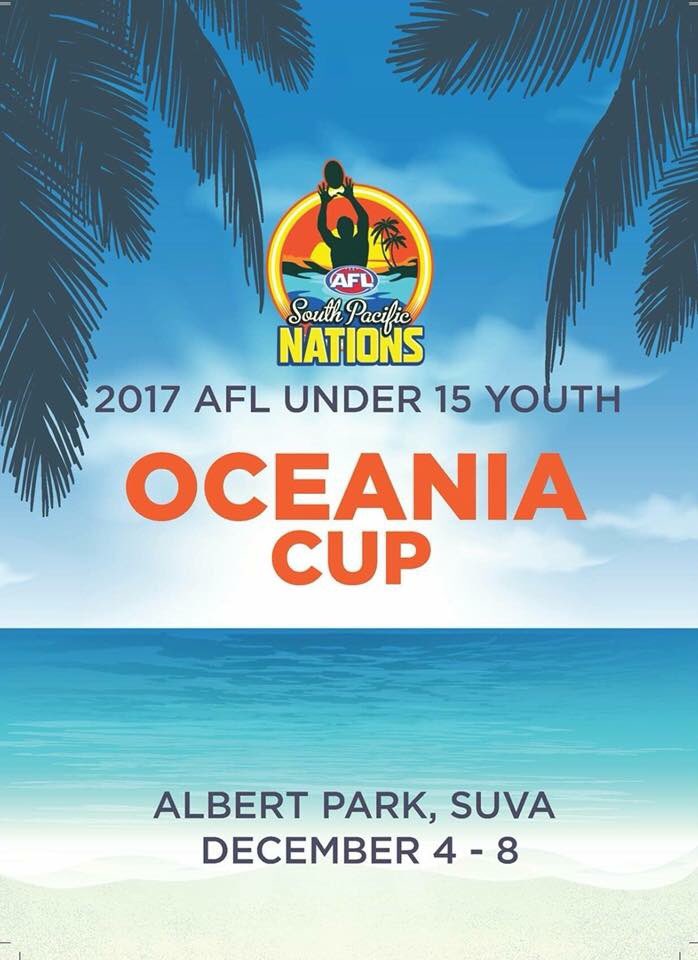 One of the world's biggest overseas youth tournaments, the Oceania Cup was hosted at Albert Park in the Fijian capital of Suva this past week, with the hometown Fiji Tribe defeating Nauru in the grand final to take home the bragging rights.
The week began with a lightning football tournament in round-robin format, featuring the teams from Fiji, Vanuatu, and the representative side the Pacific All-Stars. The Vanuatu Volcanoes were the early surprise of the tournament, winning the first two matches convincingly over their Fijian hosts and the All-Stars.
However, later in the afternoon, helped by favorable weather conditions, Fiji avenged their loss to the Volcanoes in Game Five and also scored two wins over the All-Stars.
Day Two commenced at Albert Park at 10:30 AM local time, with the Volcanoes and Tribe going head-to-head again, this time in a full-length match. It was a back-and-forth affair in Suva, with a goal within the final minute sealing the deal for Fiji, who won by a score of 4.3.27 to 4.1.25. With momentum on their side, the Tribe then cruised to a shut-out win over the All-Stars, aided by some classy backline play.
The third day of the cup featured a touring Indigenous Australian side, the Flying Boomerangs, who were taking on a representative Oceania team from Vanuatu, Fiji, and Nauru in an exhibition match. Despite the Boomerangs' great ball skills and athleticism, the Oceania side was quite competitive overall, particularly with tackling and defensive pressure. In the end, the Boomerangs prevailed, 13.6.84 to 2.1.13.
The following day, Vanuatu turned in another outstanding performance, shutting down the All-Stars in a big 47-point win. Meanwhile, Nauru's squad used their mental toughness and sharp kicking skills to take down both Vanuatu and Fiji, by 22 and 24 points, respectively. This booked a Fiji-vs-Nauru grand final for Friday afternoon.
In the third-place playoff, the Volcanoes sneaked past the Pacific All-Stars once again, winning 2.4.16 to 1.2.8. Enni Billy Taravaki was voted best and fairest for the Volcanoes in the cup.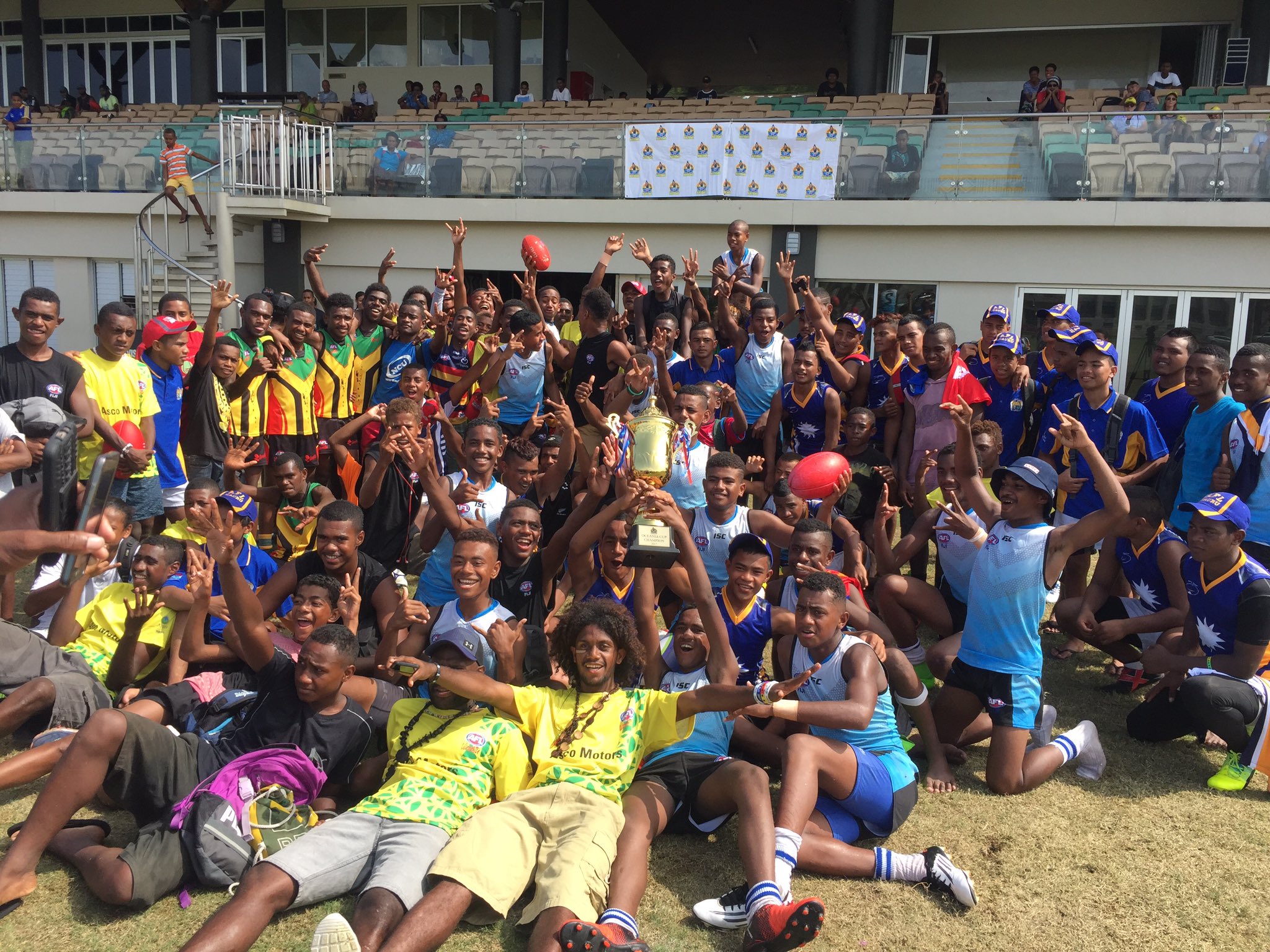 Meanwhile in the Grand Final, the Fiji Tribe capped off a great tournament with an impressive upset of Nauru, who were looking to take home their third straight Oceania Cup. A disciplined Nauru side battled constantly against an athletic Tribe team, and the game was as exciting as any that had been played all week. Ultimately, Fiji booted two late goals and the defense held strong, taking home the premiership with a 4.6.30 to 2.3.15 victory.
"Nauru was a good team. AFL is their national sport and they really challenged very well pressuring the boys," remarked Fiji coach Alipate Navuso. "Some of these boys have just started playing AFL this week. For them to come out winners, I am proud of them."
Day 1 -- Lightning Cup
Vanuatu Volcanoes 3.4.22, Pacific All-Stars 0.2.2
Vanuatu Volcanoes 4.2.26, Fiji Tribe 3.5.23
Fiji Tribe 4.1.25, Pacific All-Stars 0.1.1
Pacific All-Stars 2.1.13, Vanuatu Volcanoes 0.1.1
Fiji Tribe 3.2.20, Vanuatu Volcanoes 2.0.12
Fiji Tribe 1.5.11, Pacific All-Stars 0.3.3
Day 2 -- First Round
Fiji Tribe 4.3.27, Vanuatu Volcanoes 4.1.25
Fiji Tribe 5.9.39, Pacific All-Stars 0.0.0
Image Source: Twitter @bendrew02
Day 3 -- Second Round
Flying Boomerangs 13.6.84, Oceania 2.1.13
Day 4 -- Third Round
Vanuatu Volcanoes 7.5.47, Pacific All-Stars 0.0.0
Nauru 6.6.42, Fiji 2.6.18
Nauru 6.4.40, Vanuatu Volcanoes 2.6.18
Day 4 -- Finals Round
Fiji Tribe 4.6.30, Nauru 2.3.15
Vanuatu Volcanoes 2.4.16, Pacific All-Stars 1.2.8