Bharat class above Lions
Wednesday, April 25 2018 @ 09:35 pm ACST
Contributed by: Tash Gunawardana
Views: 1,436

Bharat Football Club representing India were a class above the Sri Lankan Lions as they won by 92 points today in the inaugural Anzac Day cup clash played at Fortheringham Reserve in Dandenong in Melbourne's South East. A formal ANZAC commemoration pre-match including the last post was held before teams headed out for the match under overcast skies.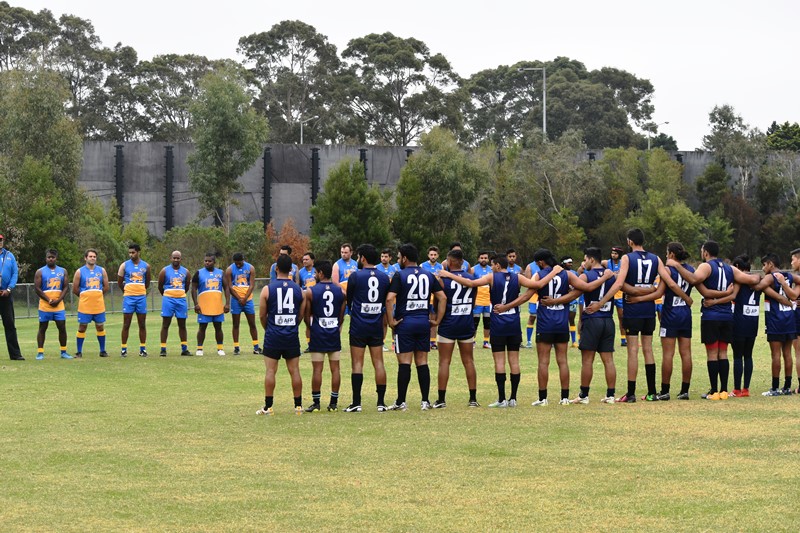 Chaitan scored the opening goal of the match in the first term in a six goal first quarter by the Bharat and they kept the Lions scoreless. The Bharat team had all of the ascendency in the match early with their fierce tackling pressure. They were all over the Lions in the midfield. The goal scorers for India were Yasser with two goals, Chaitan, Abhi and Aashish all kicked a goal each. At quarter time the Bharat FC led by 40 points.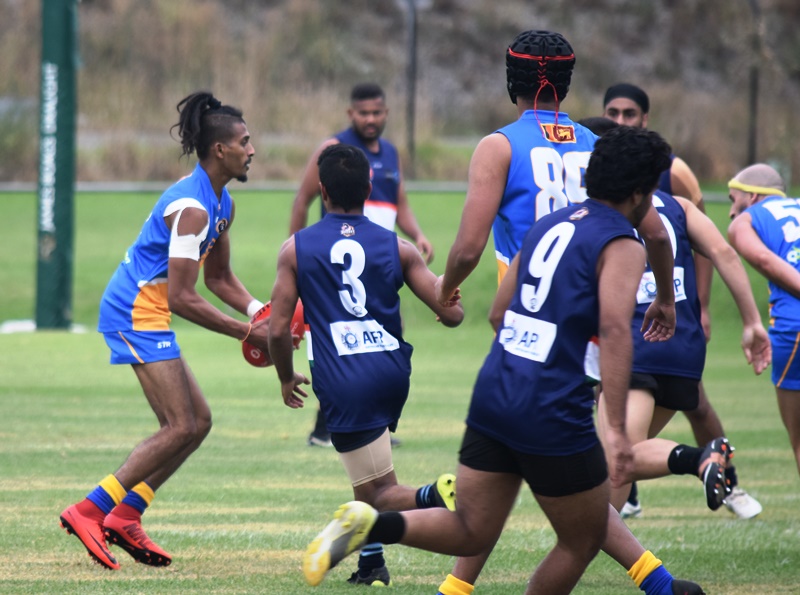 Bharat FC continued there strong dominance in the second quarter where they had a goal fest, as they booted seven goals to the Lions three goals. Yasser, Aashish and Gurnaz troubled the scorers again with a major. Also Leuong scored a major too for Bharat. Their pressure was immense and top notch. Prakash booted through the Lions first goal of the match towards the end of the quarter. Rhys and Raan kicked two consecutive goals due to smart play and a costly deliberate handball rushed behind mistake from the Bharat. At the main break they were up by 64 points over the Lions.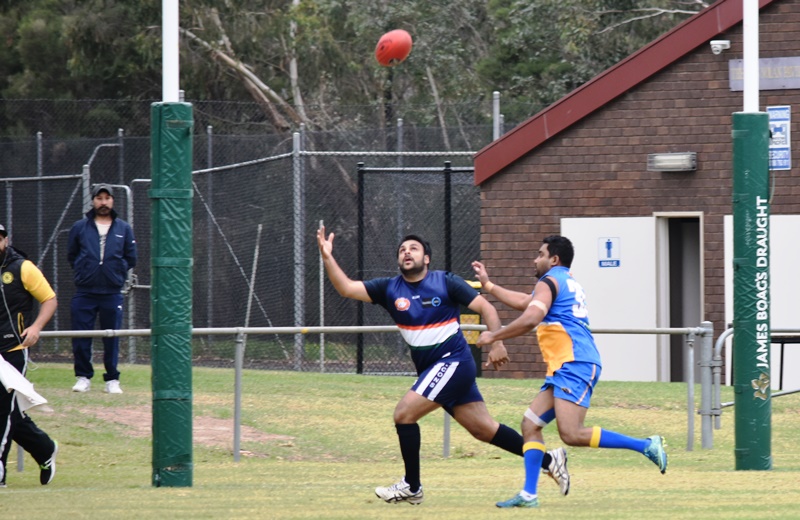 It was another strong quarter in the third stanza from the Bharat FC who nailed through four goals. Veteran Prabath slotted through a goal for the Lions. Yasser was on fire again in the third term, because he booted through two goals. Alex also scored a major for the Bharat and at three quarter time they had an 85 point advantage on the scoreboard over the Lions.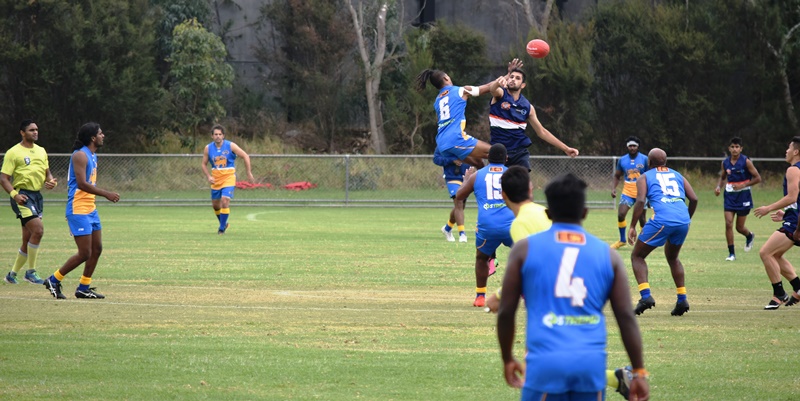 In the final quarter, Bharat FC booted through two goals to the Lions one goal. As this quarter was the last it looked like both teams were tired, because it was quite a slow term played from both teams. Brazill scored the Lions only goal of the quarter. At the final siren the Bharat FC ran out 92 points victors over the AFSL Lions.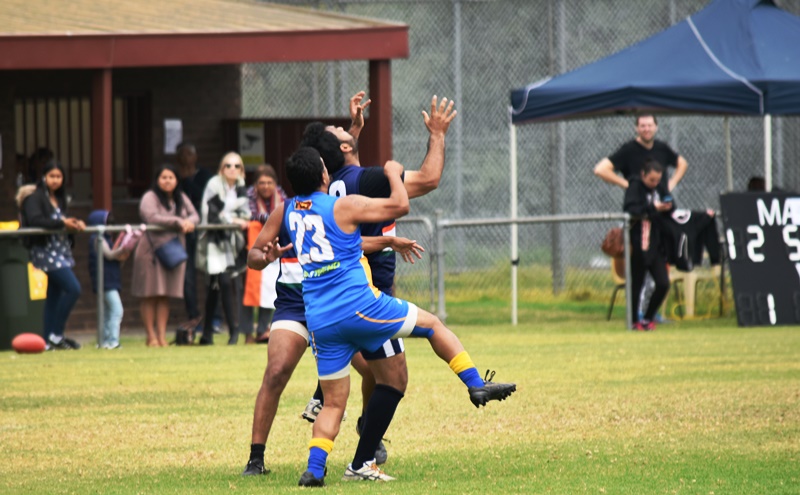 Quarter time: India 6.4.40 to Sri Lanka 0.0.0
Half time score: India 13.5.83 to Sri Lanka 3.1.19
Three quarter time: India 17.8.110 to Sri Lanka 4.1.25
Full Time: India 19.12.126 to Sri Lanka 5.4.34