Colombia Braces For Next Footy Wave
Sunday, July 15 2018 @ 09:11 pm ACST
Contributed by: Wesley Hull
Views: 2,176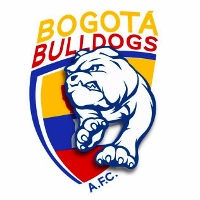 It seems like just a few weeks ago when the DC Aguilas defeated the Bogota Bullants to win the inaugural AFL Colombia premiership. In fact, it was. However, the format for the first season of competition in Colombia sees two mini seasons within the one calendar year, and part two is about to get under way.
The competitions in Colombia are very heavily built around the growth of the national team – the Bogota Bulldogs. The first season (completed just a month ago) saw the drafting of local and ex-pat talent to the three local clubs (Aguilas, Bullants and Bombers) to form a national competition where players could develop and the best would be selected to represent the nation in the Bogota Bulldogs team. 
The Bulldogs will fight to retain The Andes Cup against the Santiago Saints from Chile mid-way through this next season. There is also the chance to play in an 18 per side match at season's end and possibly play in another yet to be defined international match, so performances across this second AFL Colombia season will be important.
 The AFL Colombia footy scene has seen extraordinary growth in a very short time, growing from an ex-pat based Bogota Bulldogs team to an international competition against the South American pioneers, the Santiago Saints, and now extending to a second season of local competition.
The competition already has some spice with the DC Aguilas now being the hunted after winning the inaugural premiership. Both the Bogota Bullants and Bogota Bombers will be keen to bring down the reigning champions and get their own silverware in what is fast becoming a hotly contested competition. 
The format for the upcoming second season (including major additional events) is set out below. 
July:
28th - Aguilas vs Bullants
August:
4th - Aguilas vs Bombers
11th - Bullants vs Bombers
25th - Colombia vs Chile (The Andes Cup)
September:
22nd - Aguilas vs Bombers
29th - Bombers vs Bullants
October:
6th - Bullants vs Aguilas
20th – Season [Grand] final
November:
3rd - Cervecería Gigante Cup [Teams] 18 vs 18
10th - End of season Cali Cricket finca weekend (To be confirmed)
17th - International Game (To be confirmed)