The Andes Cup – The Ultimate In South American Football
Tuesday, August 14 2018 @ 10:40 am ACST
Contributed by: Wesley Hull
Views: 1,893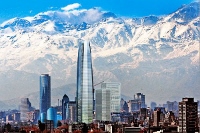 Both the Santiago Saints and Bogota Bulldogs are feverishly preparing for the biggest South American match of the year – the Andes Cup – to be played in Bogota on Saturday 25th August. The Bulldogs are current title-holders and have won the title both years since the inception of the event. However, the Saints have been getting closer and maybe this will be their year.
President of the Bogota Bulldogs, Paddy Smallwood, shared his thoughts ahead of the historic clash – the showpiece of Australian football in South America.
"[Our] season goes into recess now as the Andes Cup vs Chile takes place in two weeks. The Bulldogs squad will be massively different to previous teams, with many great players having left Colombia and many new Colombian players forcing their way into the squad."
"The Bulldogs have had a very disrupted preparation with injuries to key players, however with the CAFL league going so well and producing so much Colombian talent, we feel whoever is picked in the squad will be match conditioned and ready to do the job."
"From what we are hearing Chile are bringing up a very strong squad, and with the previous encounters being tight affairs, the Bulldogs are very much preparing for a tough battle to retain the cup."
"But ultimately it's a celebration of Aussie rules in South America we look forward to every year and with the exposure by playing it in the middle of the South American Cricket championships, we hope to inspire some other countries to get on the front foot and get a team started."
The event has grown quickly in stature since its inception in 2016. Now the Andes Cup has the potential to drive recruiting in both Colombia and Chile as well as inspiring other South American nations to develop smaller leagues or clubs.
With previous forays into the world of Australian football in Argentina, Brazil and Mexico, as well as whispers of things happening in other nations, footy on the continent could potentially take off and some of that will be the impact of the Andes Cup.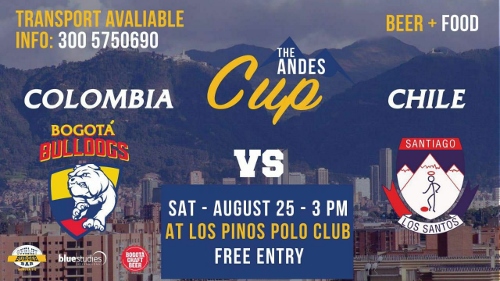 Top Image: The Andes above Santiago (Pinterest)