Postcard from Chile
Sunday, March 03 2019 @ 11:46 am ACDT
Contributed by: Wesley Hull
Views: 1,581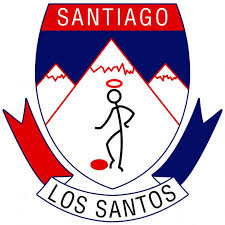 Lia Timson is Deputy Foreign Editor at Fairfax Media. The following story from Lia at www.theage.com.au looks at how the "Santiago Saints get their kicks in very Aussie way". Her story brings the Santiago Saints back into the international spotlight after playing an almost secondary role to the Bogota Bulldogs in recent years as Colombian footy has grown.  
This story also touches on the mechanics of a club behind the scenes and how they develop and exist many miles from the Australian Rules football heartland in Australia – how the ex-pat Aussies drive the game with the help of people from all over the world and locally in Santiago.  
Santiago: What's uniquely Australian but becomes global as soon as a bunch of Aussies get together on the other side of the world? 
If you said AFL, welcome to the Chilean capital, where Australian rules is proudly played  by expats from all states Down Under, as well as from France, the United States and Colombia. Locals join in too.
 Here the Santiago Saints, a local institution since 2000, has been welcoming not only mining and banking employees working for Australian companies in the country, but also their families.   
"This year we've had a number of foreigners, French players, some Americans, Chileans too," says club president Jeff Chittock. 
His day job is director of outsourcing for giant KPMG. He is one of hundreds of Aussie expats working in Chile for an increasing number of Australian companies, among them government agencies, mining giants and technology providers. He has lived in Santiago since 2013 and seen Australia's interest in South America increase along with the region's economic maturity. 
"The economies of Latin America are growing and as a result there's diversification which gives rise to opportunities," Chittock says. 
He says that 20 years ago our interest in the region was solely focused on mining – Chile is the world's No. 1 copper producer – but it now extends to technology, products and services in several other industries. His own group within KPMG focuses on accounting, payroll, tax compliance and business development services for international clients. 
The Australian embassy in Santiago says there are more than 230 Australian companies in Chile, operating also in infrastructure, health, tourism, wine making and defence among other sectors. 
Chittock laughs when I ask him if home rivalry is forgotten on the oval when the team gets together.  Aussie players come from Victoria, NSW, Tasmania, Western Australia and even Alice Springs. 
"Yes it is. I don't know how or why, but AFL became the sport of choice of the community and it has continued on that basis. There are not many clubs available to Australians, and I suppose AFL is quintessentially Australian, so it's a group new arrivals [to the country] tend to go to." 
He tells me the team has always been self-supporting, but after a fire damaged the club house last year, the Victorian government helped rebuild it. (Victoria has an office in Santiago, part of an effort to double its trade with South and Central America in the next decade.) 
Although the Saints are only big enough for one official mixed team – it has up to 40 members who play against each other in training – there are others on the continent willing to take them on. The Bogota Bulldogs, in Colombia, have several sides and their own domestic competition started last year. 
The Bulldogs are Colombia's first AFL team and boast of playing and training at an altitude of 2600 metres, "which is basically playing on top of Mount Kosciusko". From that, we take it, they must be very fit. 
"Each year we play against them in the GF," Chittock says of the Andes Cup, which kicked off in 2016 and saw the Bulldogs claim the title of South American champions for the third time last year. 
But knowing who your opponent is every time doesn't bother the Saints – they get plenty of opportunity to exercise and socialise regardless. 
There's always a choripan – chorizo sandwich – and a beer after Sunday training sessions, and plenty of professional AFL to watch on TV at the local pub together. 
And as the 2019 season sign-up ad says, "Todos son bienvenidos" (All are welcome). 
To read the original story by Lia Timson, go to: https://www.theage.com.au/world/south-america/postcard-from-chile-santiago-saints-get-their-kicks-in-very-aussie-way