European Championdhips and WFN World Rankings
Saturday, October 12 2019 @ 11:40 am ACDT
Contributed by: Cam Homes
Views: 2,209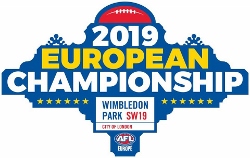 World Footy News Women's World Ranking Update Post Europeaen Champoinships.
This might seem a little premature, but as the rating gap between Ireland Banshees and German Eagles is greater than 10.00 the Grand Final result will have no further  bearing on the Rating Points of the competing teams or the Rankings as set out below. (Unless the the unthinkable, as far as the Banshees are concerned, happens and the Eagles win) 
1 Australia
2 Ireland 57.12 were 3rd, games played 27.
3 Canada 53.40, 2nd. 19.
4 Fiji 44.70, 5th. 10.
5 Canada Midnight Suns 42.60, 6th. 8
6 United States 41.81, 7th. 19
7 Great Britain 41.65, 4th. 15
8 Papua New Guinea 37.03, 8th. 10
9 European Crusaders 36.04, 9th. 9
P1 Germany 39.14, Ranking Debut. 5
P2 United States Liberty 31.93, P2. 5
P3 Pakistan 28.79, P3. 5
Dormant Tonga 32.50, P1. 5 
Note; Tonga now dormant as over 5 (five) Years since last played an international.
Also Note: AIM (Australian Indigenous and Multicultural) has dropped out of the rankings as it is over 8 (eight) years since last played.
The losses by the Great Britain Swans has seen them slide to 7th from 4th and the Banshees points gains have boosted them into second place displacing Canada.