Inaugural Bulgarian Inter Club Match
Friday, November 06 2020 @ 01:35 pm ACDT
Contributed by: Cam Homes
Views: 7,792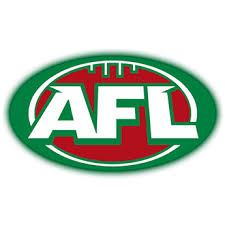 Varna Demons versus Sofia Magpies
Wow! Is that an encouraging headline! Two Bulgarian AFL teams/clubs.
The first time two Bulgarian AFL teams played against each other took was on 26th September 2020 during AFL Europe's Festival of Football in Aksakovo, just outside Varna, Bulgaria.
Final score in the 9-a-Side match was: Sofia Magpies 13.10 (88) d Varna Demons 10.10 (70).
Best on ground was Petar Petrov, whilst umpires for the match were Atanas Kirachin and Jon Zophoniasson, player coaches of the Magpies and Demons alternating with the whistle each quarter.
Kirachin, a key figure in the establishment of AFL Bulgaria, stated that where you usually find Aussie expats involved in getting new teams/clubs/leagues around Europe together, Sofia and Varna haven't had that fortune and are made up of mostly locals. Zophoniasson having played in Iceland is co-founder of AFL Bulgaria. 
The Sofia Magpies were formed around 2018 evolving from an AFL fan group dating back to 2013. Sofia Magpies hosted the Zagreb Hawks in April 2019 (see WFN April 4th 2019) and I believe a return match was played later in the year. The Varna Demons only formed earlier in 2020 
Despite Covid 19 restrictions/lockdowns and the like it is great to see the Festival Of Football take place (11 countries played tournaments I believe) giving a boost to a new fledgling competition in Bulgaria.