Elephant stampede - Lao triumph in Indo China Cup
Friday, November 28 2008 @ 10:45 am ACDT
Contributed by: Graeme Carey
Views: 4,500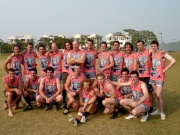 Hold the phone! There is a new force in Asian football. Charging out of the dense jungles surrounding Vientiane comes the irrestistible force of the Lao Elephants.
The Lao Elephants, who formed a team last year and won two of their 4 matches at this year's Asian Champs, have gone on to claim the Indochina Cup. They were undefeated in their matches against the Vietnam Swans, the Cambodian Kangas and the Thailand Tigers, in the tournament played in Phonm Penh on 22nd November.
The Vietnam Swans, who were coming off a very strong win against Malaysia, also performed well defeating the Kangas and Tigers. One has to ask questions of the highly experienced Thailand Tigers, who conquered Hong Kong in Pattaya earlier this year, and seem to have gone downhill ever since. A proud club, the Tigers will be sure to bounce back.
But lets not take anything away from the Phants, they have been awesome over the last few months, and those garish pink jumpers are bound to become collectors items. It just goes to show what passion and commitment can do. In their blog re the Asian Championships the following comment was made:
"With a squad of 25, captained by Santisouk Sengdara, the Phants were the only side to turn up without matching shirts, without matching bags, and without matching uniforms, and from the beginning it was obvious that this was much more serious stuff than you get in Dong Dok."
Elephants they say never forget, and these Lao boys certainly learnt from their Singapore experience and to win a major tournament in their first real year of competition is a magnificent effort.
No doubt, all the major teams in Asia will be queuing up to have a crack at the "Kings of the Mekong".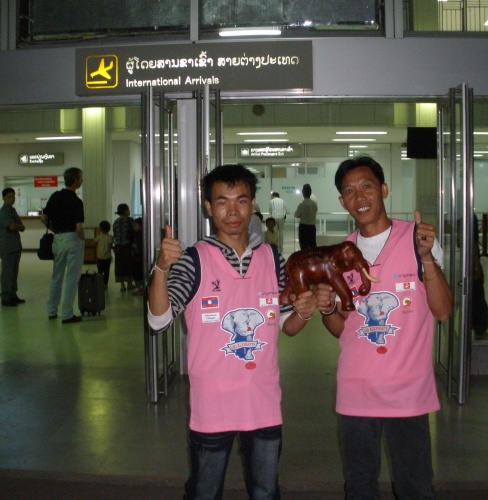 Victorious Captain Souk and Vice-Captain Sai.