New Footy Clubs on European Horizon
Sunday, February 03 2013 @ 01:57 pm ACDT
Contributed by: Wesley Hull
Views: 2,962

Australian Rules football has continued to show positive growth in many ways throughout Europe, one of which is the development of new clubs in leagues in France, Finland and Ireland. Over coming weeks, World Footy News will bring more detailed stories of these clubs to readers. But this small overview will still be of interest to those keen to see continued development and growth in Europe.
Finland - Lappeenranta Wildmen
Just 19 miles from the Russian border in south-eastern Finland lies the city of Lappeenranta. It has a population of around 70,000, and will be home to the newest Finnish Australian Rules team. With the assistance of a start-up grant from AFL Europe, the Lappeenranta Wildmen are on their way. They will soon join with the Helsinki Heatseekers, Turku Dockers, Salo Juggernauts and Vaasa Wombats to strengthen the development of Finland AFL.
France - St Nazaire, Toulon and Pau Bears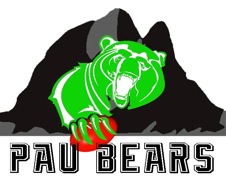 Further south in France the Australian Rules football landscape is set to change quite dramatically with the proposed arrival of three new clubs. As a sign that the code is being embraced by more and more interested people, teams will be forming in Pau, Toulon and St Nazaire.
Pau is in the far south of France, close to the Spanish border, not too far from the Atlantic Ocean and the Pyrenees Mountains. It will be the home of the newly formed Pau Bears club. Toulon is a large town in the far south east of France on the shores of the Mediterranean Sea along the Cote d'Azur (Azure Coast) not far from Marseilles. St Nazaire sits on the estuary of the Loire River where it flows into the Atlantic Ocean to the south west of Paris. It will be interesting to see if the Australian Rules loving public in France can sustain 10 teams, but success would be very welcome.
Ireland - UCC Bombers
In the south of Ireland, the UCC Bombers (University College Cork) will join with the Leeside Lions to give prospective Australian Rules players a second team in the city of Cork, located in the south of the country. Another start-up grant from AFL Europe and full support from ARFLI has given rise to this club and it must be hoped that they will one day become the 7th major Australian Rules football club in Ireland.

Anything new is exciting, and it should be no different when it comes to new football teams. This is especially true in Europe where Australian Rules football must compete for its market share against other more developed codes and sporting options. It remains to be seen whether or not each of these clubs is successful. But there is no reason why this should not be so provided the support remains and grows. There will also be other embryonic clubs elsewhere watching closely the success of these teams.
We say a hearty "Good Luck!" to you all.
As a final word, AFL Europe has pointed out the large costs associated with setting up new clubs. They have asked that if there are any clubs or leagues in Australia (or elsewhere) that has spare sets of jumpers they could donate, it would help ensure the growth and sustained success of the new clubs. Please contact Ben MacCormack at AFL Europe by email ben.maccormack@afleurope.org and they will arrange shipping and meet the costs.