Pakistan Shaheens to fly at IC14?
Sunday, September 22 2013 @ 06:42 pm ACST
Contributed by: Brett Northey
Views: 5,692

It's now less than a year until the 2014 AFL International Cup and one of the exciting features every three years is the anticipation of new footy nations making their Cup debut. With rapid growth over recent tournaments it's possible there will be a plateauing in new teams, but if Kashif Bouns gets his way we'll see the entry of the Pakistan Shaheens to represent that country for the first time.

Kashif is an AFL Multicultural Officer but takes his passion for the game and his original homeland beyond business hours.

"I have been working in Football for last three years and when I first came across the International Cup in 2011, I straightaway dreamt of entering a Pakistani team, however it just remained a dream until, Tony Woods and Peter Romaniw (AFL International section) who work with me in Game Development department started preparing for the 2014 tournament. I had a chat with them and understood what the requirements were. I had some meeting with the leaders in Pakistani community and also touched base with Ash Nugent (President of Masala Football Club, a key off field member of the IC11 Indian team and a worldfootynews.com alumnus) before I really got going".
"Ash has been a great resource for me, and although he has just become a proud father he has always been keen to offer his advice. I also had a chat with Sudip (Chakraborty) from AFL India and we have been trying to make time for a Skype hook up to discuss recent progress in Islamabad. I will really appreciate if you or Shane could get me in touch with those behind the Islamabad initiative."

With the AFL having the usual full-side footy tournament but an adjunct AFL9's event for newer nations, Pakistan will need to decide which to enter.

"We are aiming for a full side at this stage but considering none of the 23 boys who turned up at our first training session had ever played footy it will be a bit of challenge but our aim is still to field a full side and we believe we can make it happen and the nomination forms that has been filled with the AFL has also requested for a full side".

With Kashif and IC14 in Melbourne that city is the obvious initial recruiting area, but the Shaheens are open to players from across all of Australia and Pakistan. WFN has previously reported on teams in Pakistan's Swat Valley and more recently there was a report at the formation of AFL Asia that Islamabad has the beginings of a club.

"We will be looking to recruit Pakistanis from all over Australia at this stage, those from Melbourne will attend the group training sessions while players from interstate will be encouraged to join and train with their local footy clubs, they can then join the team for the tournament.
I have tried contacting the team in Swat a few times but haven't heard from them. I also had a chat with Tony Woods and his department and they have no idea about AFL Pakistan at this stage, however we are willing to work with anyone who wants to grow the game in Pakistan and would be happy to lend a helping hand, the idea is to have a Pakistani based team participate in 2017 International Cup".

Of course the International Cup is more than just football. It brings together so many nations and cultures and hopefully teaches us all a little about each other. One suspects this has already been a success for Pakistan as we learn about the emblem chosen for their national Australian football side. Kashif explains: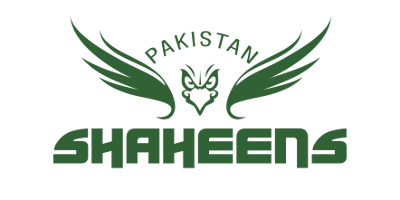 "The word Shaheen means peregrine falcon, a bird immortalised in poetry and the hearts of many Pakistanis by the great poet, Dr. Allama Iqbal, for its relatively small size but immense strength and the ability to strike its prey from a great height. It carries the patriotic bond that their national poet influenced in this nation for freedom of their existence in world on the basis of which later new state Pakistan came in to being.

The symbol of the "Shaheen" has a long history in Pakistan. It is a part of the official emblem of the Pakistani Air Force and as such is a very recognised and powerful symbol of immense courage. It is also the state bird of Pakistan.

The AFL Pakistan team members are keen to adopt the same vision of courage and strength and the ability to believe in themselves and the power to achieve any goals they set their hearts and minds to. The name was selected after wide consultation and recommendations from the broader Pakistani Community in Australia".
We'll have more on the Pakistan Shaheens in the coming weeks.