1st National Australian Football Championships of Pakistan.
Sunday, November 06 2016 @ 09:24 pm ACDT
Contributed by: Harley Vague
Views: 5,150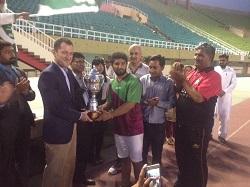 This article is from AFL Pakistan, edited by Harley Vague.
The 1st National Australian Football Championship of Pakistan where held on 27th~28th October 2016 played at the Jinnah Stadium ,Pakistan Sports Complex Islamabad. Ten teams from all over Pakistan participated. The final match was played between the Islamabad Tigers and the Rawalpindi Loins.
In attendance was the Australian High Commissioner to Pakistan as chief guest and well as the Ambassador of Tajikistan, the Ambassador of Portugal and diplomats from Russia, Brazil, Oman and other dignitaries.
Kashif Bouns presented for AFL Australia and did commentary on the match. The final Match was live telecast on Pakistan National Sports TV around the world on 28th Oct 2016.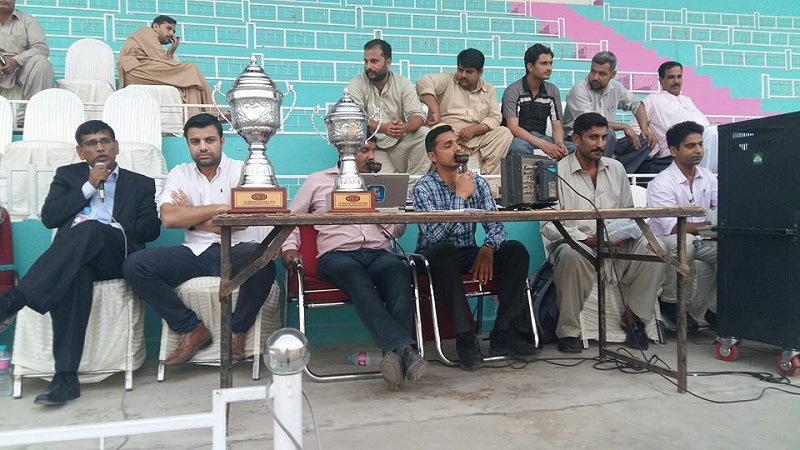 The Islamabad Tigers starred on their first outing showing fabulous clean ball skills, gut running and determination to overcome the Rawalpindi Lions. Despite the hot weather the boys ran out the game well and before an enthusiastic crowd gaining the admiration of many locals and expats.
Jurek Juszczyk, the Australian High Commissioner (a Saints fan) has supported the efforts in developing organized sports for Pakistani youth. He marveled at the skills the boys showed on their first official outing during the National championship. The Islamabad Tigers won a closely fought encounter with a 20-25 points scoreline.
The Pakistan Football League is developing under the administration of President Mr Tayyab Chatta. This story is more than just a footnote in Pakistan Football. AFL Pakistan is in the process of organising a team for the 2017 International Cup. We hope to have to have more news on that situation soon.