Rivals face off in Auckland AFL Grand Final


While in Australia the Chappell-Hadlee One Day cricket series kicks into gear today – over in the land of the long white cloud attention may be directed elsewhere. Not by everybody mind you – but for AFLNZ it's the big day of the year for the Auckland AFL with their Grand Final.

Waitakere Magpies take on the University Blues at Aucklands QBE Stadium (not that you would know it by checking "What's on" via the stadium website!!) with ball up 2pm (local time) today. The scene is set for a monster game – the defending premier (Uni Blues) defend their crown against the thus far undefeated Magpies. The script writers have penned the dream encounter. In fact the Magpies will contest their 7th Grand Final in 8 seasons – lead this year by skipper Shane Tyson-Leat. The Uni Blues have perhaps had to do it the hard way this year, coming from 4th.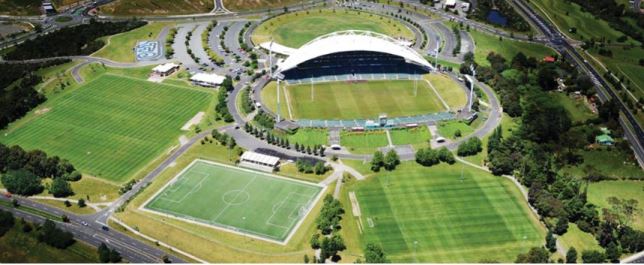 Undefeated Waitakere won their way through to the big one with a solid 16 pt win over the North Shore Tigers in the 1st Semi Final. The Maggies have won 11 straight this season which puts all the pressure on them to make it the perfect season. Footy fans know all too well just how fickle the footy gods can be.
The Maggies were well served last week by the very experienced former skipper Dave Rattenbury, along with Carlos Donnell-Brown and Dan McGregor.
| 1st Semi | Goals | Behinds | Total |
| --- | --- | --- | --- |
| Waitakere | 7 | 9 | 51 |
| North Shore | 5 | 5 | 35 |
In the other Semi Final – the way it turned out Mt Roskill Saints took on the Uni Blues for the 2nd consecutive week with the results falling the Blues way each time.
The round 10 result saw the Mapgies smash the previously undefeated at home Saints by 80 points. The Semi Final was another matter entirely, and it was largely that the Blues were more efficient in front of goal to come away with a hard fought 9 pt win. Coach Chris Mundell identified Liam Beattie as BOG, along with Chris Bailey, Darren Vernon and defender Harrison Marks. The Saints on the other hand had been well served by competition B&F winner Will Dickinson, along with their captain and comp B&F runner up Sam McKenzie.
| 2nd Semi | Goals | Behinds | Total |
| --- | --- | --- | --- |
| Uni Blues | 7 | 2 | 44 |
| Mt Roskill | 5 | 5 | 35 |
This will be the 3rd straight Grand Final appearance for the Uni Blues will the Magpies last featured in the GF in 2014; an unsuccessful crusade to topple todays opponent so revenge has a chance to be served.